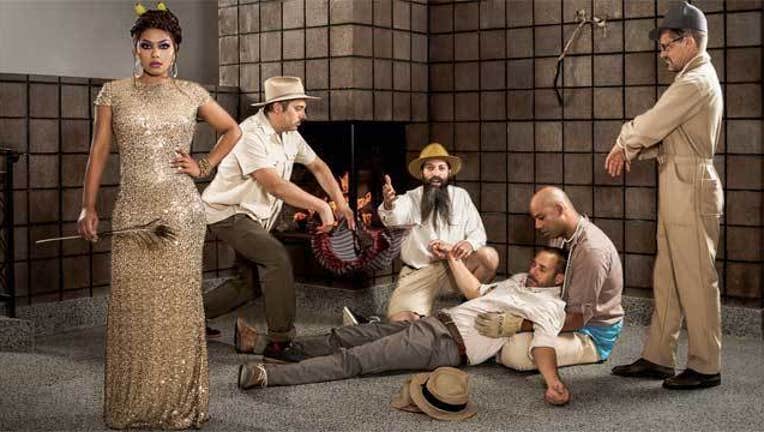 article
Though the band got its start re-creating vintage Cambodian garage rock from the late '60s, L.A. outfit Dengue Fever has expanded its unique take on exotic psychedelic pop since first forming in 2001. Brothers Ethan and Zac Holtzman started the group to pay tribute to the unhinged Khmer interpretations of Western rock Ethan heard while backpacking through Angkor Wat, Dengue Fever has evolved into a far more sophisticated creature.
Gradually introducing such eclectic elements as Ethiopian jazz, klezmer, and surf, the band has constantly pushed the boundaries of its sound. Anchored by the bewitching vocals of Cambodian songstress Ch'hom Nimol -- a legitimate pop star in her native country that Holtzman brothers had the good fortune of finding after she emigrated to Los Angeles -- Dengue Fever has toured extensively across the globe, including a trip to Nimol's native country that was the centerpiece of the 2009 band documentary "Sleepwalking Through the Mekong."
While the group has reissued much of its early catalog in deluxe versions a couple of years ago when it introduced its own imprint Tuk Tuk Records, at this show the band delivers hypnotic, serpentine tunes from its adventurous new album The Deepest Lake when Dengue Fever headlines the Sweetwater in Mill Valley Tuesday night. Formerly Indiana-based and now West Coast cosmic twang outfit T.V. Mike and the Scarecrows opens the show.
Dengue Fever
Tuesday, July 21, 8 p.m. $17-$20
Sweetwater Music Hall