Devon Still marries fiancee Asha Joyce, Leah Still gives touching speech as flower girl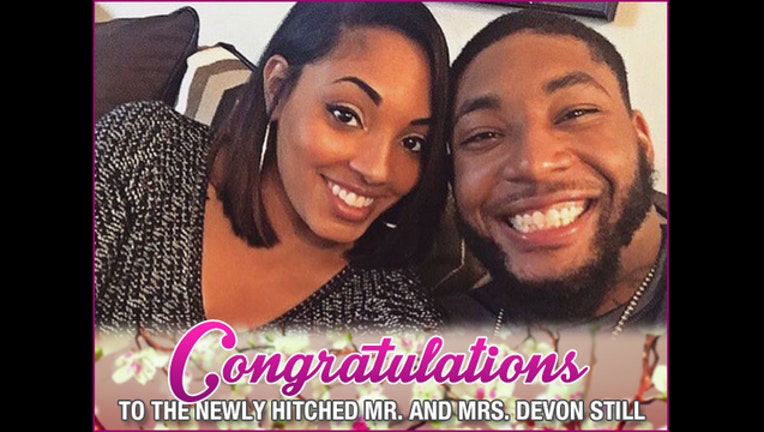 article
NEW YORK CITY - An NFL player married his longtime fiancée during a fairytale wedding in Manhattan Friday evening, with a special little flower girl giving an adorable toast to the happy couple.
Houston Texans defensive end Devon Still got hitched to Asha Joyce with Still's 6-year-old daughter, Leah, stealing the show in a cute pink, princess gown.
Still previously spoke out about his daughter's tough and inspirational cancer battle, gaining national attention.
Speaking to People Magazine, Still explained that the couple initially postponed their wedding plans after they learned of Leah's diagnosis two years ago.
According to FOX 8, Leah was diagnosed with stage-4 neuroblastoma, a rare cancer that is typically found in the adrenal glands.
During her battle with the disease, Leah captured hearts all over.
In 2015, Still made the happy announcement that Leah was in remission.
"When I saw [Leah] even before the wedding, I got emotional. We'd been waiting for this moment for a long time," Still told People.