Dieunerst Collin, viral 'Popeyes meme kid' signs NIL deal with Popeyes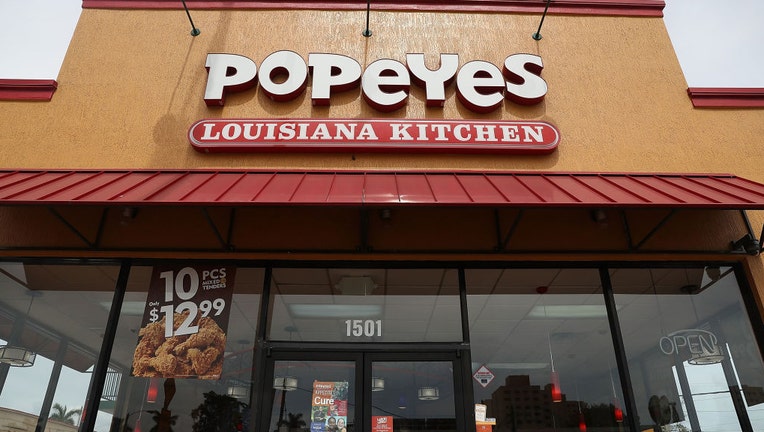 article
A man who gained popularity as a kid for his classic facial expression in a Popeyes restaurant in a social media video is gaining attention for another reason.
Dieunerst Collin, known as the "Popeyes meme kid" in the video on the now-defunct social media platform Vine, is now a college football player and has signed an NIL deal with Popeyes.
In the 2013 video, a younger Collin is standing in line in a Popeyes restaurant when a random person asked him if he was Lil TerRio, a well-known person on Vine. Collin gives him the side-eye that became an internet meme. 
Years later, Collin became a big-time football player winning a state title in high school for the East Orange Campus High School in New Jersey in 2021, the New York Post noted. He was also a First-Team All-Conference, County and Division, and Second-Team All-State, according to his player bio on Lake Erie College's website. 
RELATED: NIL deals: College football, track star known as 'King of NIL' has 70 endorsements
The New Jersey native is a freshman offensive lineman at Lake Erie College in Painesville, Ohio. He's majoring in sports management with a minor in comedian studies and is pursuing a career as a sports analyst, Collin noted in his player bio. 
The campaign to get Collin an NIL deal began when Jim Weber, a film, TV, and podcast producer, found Collin's Twitter page. 
"The @Popeyes meme kid @CollinDieunerst is now a freshman offensive lineman at Division II Lake Erie College and if this guy doesn't have an NIL deal by tomorrow, the Louisiana kitchen needs to clean house on upper management," Weber wrote. 
From there, the momentum grew on social media, and even Collin made his pitch to the restaurant chain writing, "Popeyes I JUST WANNA TALK." He got his wish and landed a deal.
What are NIL deals?
NIL stands for name, image, and likeness. On July 1, 2021, the NCAA implemented a policy allowing all incoming and current student-athletes the opportunities to earn money from NIL deals.
According to the NCAA, individuals can engage in NIL activities consistent with the law of the state where the university is located.
FOX9 Minneapolis contributed to this report. This story was reported from Washington, D.C.