Dirty San Francisco streets frustrating residents, SF Supervisor unveils plans to offer a solution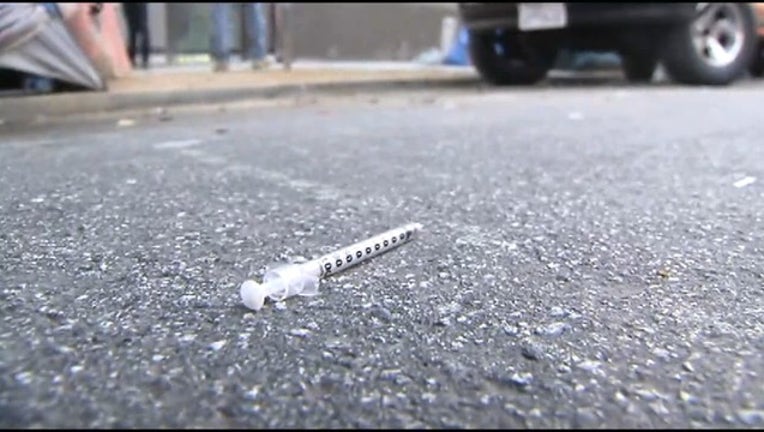 SAN FRANCISCO (KTVU) - In San Francisco's Tenderloin neighborhood, it is a problem people say they are tired of seeing and stepping over.
"I walk my dog. I have to watch out for dog poop and human feces. Pretty sad," said resident Denise McNaughton.
People who live and work in the Tenderloin neighborhood rallied in support of a 10-point plan that San Francisco Supervisor Matt Haney unveiled today. It's aimed at making the Tenderloin and South of Market streets cleaner and healthier.
"Sometimes it's the butt of a joke. But to people in these communities it is not funny. It is not funny to have the only place where people can use a bathroom to be on the sidewalk," said Haney.
Haney says part of the problem is when nature calls, people, especially homeless people, have few options.
The Tenderloin does have public restrooms. The problem is they are closed from 8 o'clock at night until 7 a.m. The supervisor says at least some of them need to be open 24/7.
Haney says he'd like to start with two-24 hour toilets with attendants around the clock to make sure drug users don't use the restrooms as shooting galleries.
"It would make a big difference for a lot of people. And it would make a difference on our streets and sidewalks and for human dignity," said Haney.
Other parts of Haney's plan include more trash cans, cleaning the sidewalks more than once a day, an increase in the number of used needle boxes throughout the neighborhood, and easy access for dog owners to get poop bags.
Residents say the ideas are good. But they don't get at one of the root causes of the problems here.
"They need to get all of the mentally ill people off the street," said McNaughton.
Haney acknowledges the neighborhood needs more mental health services. But the 10-point plan can be implemented quickly, some almost immediately. Others can be up and running perhaps within a year.