Discovery Bay murder suspect won't face death penalty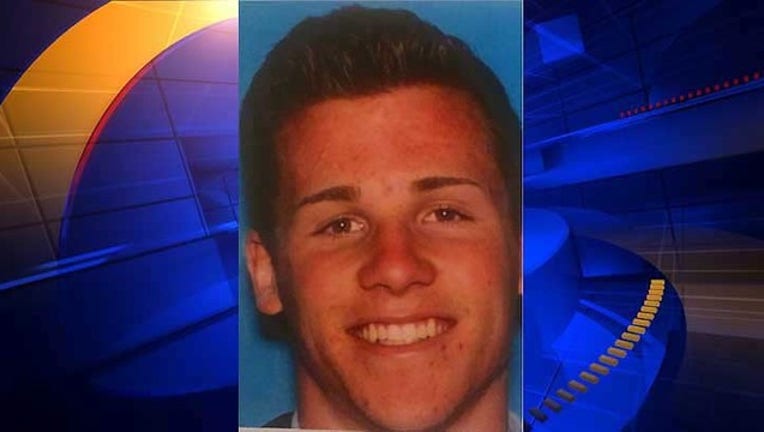 article
MARTINEZ, Calif. (KTVU and wires) – A 19-year-old has been charged with murder with a special circumstances enhancement in the stabbing death of a 9-year-old Discovery Bay boy, but will not face the death penalty, prosecutors said Tuesday.
In an interview with the Contra Costa Times, prosecutor Paul Graves said the case was "extremely tragic for everyone involved."
The district attorney's office said prosecutors had decided against the death penalty because of William Schultz's age and lack of a criminal history.
Investigators say Schultz stabbed 9-year-old Jordon Almgren on Sunday in his Discovery Bay bedroom.
The alleged killer was a family friend who had spent the night at the Almgren home.
Investigative reporter Matthias Gafni of the Bay Area News Group was the only reporter to interview the suspect face to face.
In the interview, Shultz reportedly admitted to the stabbing saying, "I wanted to see what it was like to take a life before someone tried to take mine."
Shultz went on to say "I wish that I hadn't (done it). I think about what if that was my little brother... in that sense I do have remorse for what I did, but there's a reason for everything that happens."
In the jailhouse interview Shultz reportedly expressed a fear the world was coming to an end, and a fixation with symbols and numbers - particularly the number 3.
He reportedly bought survival gear on Thursday, including a knife, which he said was the murder weapon.
Shultz reportedly said he woke up at 3 a.m. because he couldn't sleep, and he ended up going into the young boy's bedroom to stab him.
A day before the stabbing Shultz's family called the sheriff's department, concerned about his mental health.
The deputies determined he did not meet the criteria to be placed on an involuntary mental health hold, but Shultz voluntarily agreed to be taken to the hospital, authorities said.
Deputies responded at 10:09 a.m. Sunday to a report of a stabbing at a home in the 1900 block of Frost Way and learned that a family member had taken Almgren to the hospital, where he was later pronounced dead, sheriff's spokesman Jimmy Lee said.
Deputies identified Shultz as the suspect and at 3:01 p.m. and a short time later officials at Kaiser Permanente's Antioch Medical Center notified sheriff's deputies that he was there.
"One of the nurses at Kaiser happened to see it on a social media post with the suspect's photo and recognized him as being treated in the ER," Contra Costa County Sheriff's Deputy Ken Westerman said. "So the deputies went over there and confirmed that he was there."
Shultz was arrested at the hospital without incident and was being held in Contra Costa County jail on $1 million bail..