Discussion of proposed sugary drink bills scheduled in San Francisco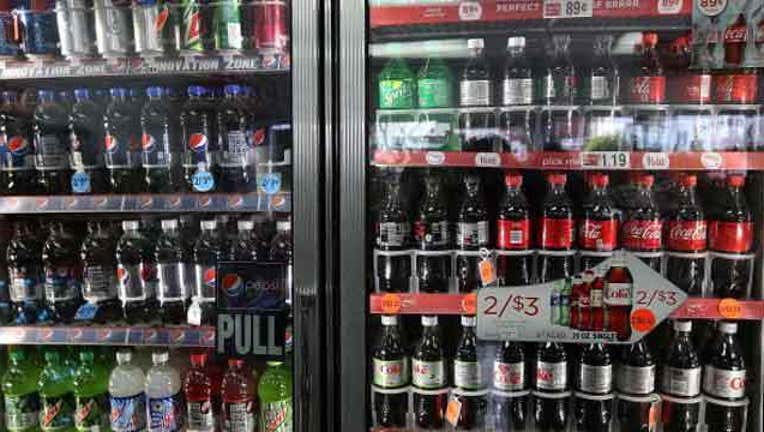 article
SAN FRANCISCO (KTVU) -- San Francisco could be the first in the nation to change the way soda and other sugary drinks are advertised in the city if the Board of Supervisors agrees on proposed legislation to regulate them.
Three pieces of legislation will be a topic of discussion at a Land Use and Transportation Committee meeting on Monday afternoon. Supervisor Scott Wiener sponsored one of three bills that aim to curb the consumption of sugary drinks.
He said his proposed legislation would require warning labels on all new soda ads about its health effects, similar to a warning on cigarette ads. The legislation would require ads placed on billboards, buses, transit shelters and other city surfaces to include a warning about sugary drinks which says they contribute to obesity, diabetes, and tooth decay.
Wiener said the warning would cover about 20 percent of the advertisement.Other laws under consideration would ban soda advertisements on public property and prohibit city funds from being used to buy soda.
Roger Salazar, a spokesman for the American Beverage Association, said the soda industry plans to fight the three bills. Salazar said industry groups spent more than $9 million to defeat the proposed soda tax on the San Francisco ballot in November 2014.
He said the proposed legislation doesn't do anything to promote public health.
Representatives from the medical community will be on hand to discuss the health effects of sugary drinks. The meeting is expected to start at 1:30 p.m. at City Hall.