Diss the mall! Free California park passes as antidote to Black Friday shopping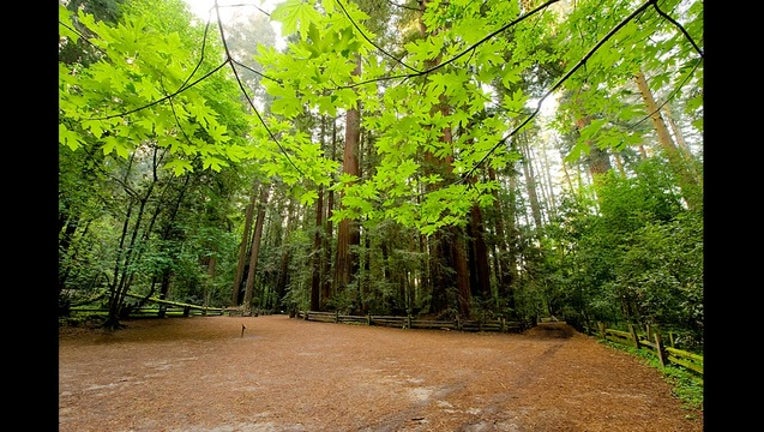 article
SAN FRANCISCO - Waking up to catch the sales at the mall doesn't have to be the only way to burn calories after a big Thanksgiving meal. 
For the third consecutive year, Save the Redwoods League and California State Parks are providing free day-use admission to more than 40 redwood state parks on Nov. 24 as an antidote to the consumer-driven Black Friday traditions.
More than 2,500 free vehicle day-use passes will be available for participating redwood state parks, which cover day-use admission and parking fees. Passes are available on a first-come, first-served basis at RedwoodsFriday.org beginning on Wednesday at 8 a.m. Some of the parks include Big Basin Redwoods State Park, Calaveras Big Trees State Park and Armstrong Redwoods State Natural Reserve.
"Californians are so fortunate to have such spectacular state parks in our home state," Sam Hodder, president and chief executive officer of Save the Redwoods League, said in a statement. "And what better way to spend the day after Thanksgiving than walking among the giant ancient redwoods with friends and family. Save the Redwoods League is delighted to invite the people of California to explore our spectacular redwood state parks, to connect with friends and family and to be thankful for the people and places — and parks — that we care so much about."
Lisa Mangat, California State Parks Director, said she hopes that Redwoods Friday is a great time to get new visitors - perhaps visiting family for Thanksgiving - to the state's parks. "A great time to promote these values is during the holidays," she said in a statement.
Redwoods Friday began in November 2015 and was inspired by REI, which grabbed headlines by saying the outdoor gear company would actually be closed on the annual shopping mecca known as Black Friday.
For detailed information, including a full list of participating state parks, park operating hours and outdoor safety tips, please visit RedwoodsFriday.org.