'Do not engage': Man dressed as Cookie Monster in Santa Cruz raising concerns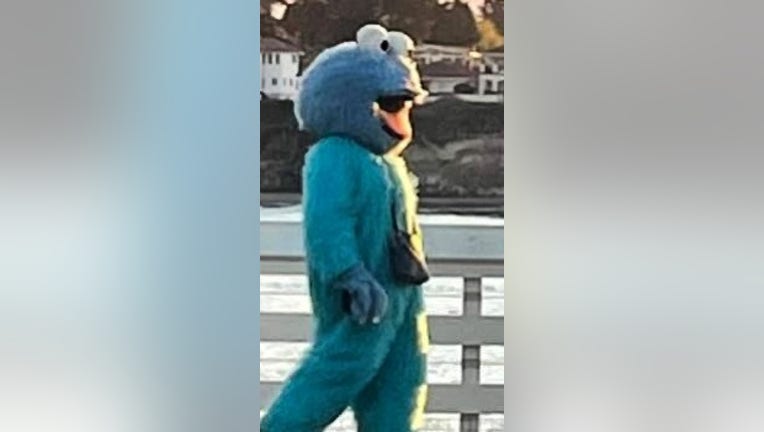 article
SANTA CRUZ, Calif. - Santa Cruz police are warning residents not to approach a man dressed up as the "Cookie Monster," that is wandering around the city's beach and wharf areas.
Police said they have received multiple calls and emails from residents who say the man is "creepy" and makes them "uncomfortable." Police identified the man as Adam Sandler; not related to the actor.
Sandler is not employed, contracted, or permitted by the City of Santa Cruz or any local businesses on the wharf, authorities said. Police said it's the prerogative of the parent if they want their children to take pictures with him, though based on his "history across the country," they advise not to engage with him.
SEE ALSO: 2-year-old recovering after redwood tree lands on Boulder Creek home
Police specified his history included "unpredictable" vulgar comments and "troublesome" behavior. 
Santa Cruz police also said Sandler has "caused issues from New York City to Los Angeles."
Sandler is practicing his first amendment rights, authorities said, but said if you are a victim or witness a crime by him to contact the Santa Cruz Police Department immediately. 
READ MORE: El Cerrito woman arrested, suspected as serial armed robber
Those who have concerns or hear him claim to be an employee of the City or business can contact the police here.
O. Gloria Okorie is a digital reporter for KTVU. Email O. Gloria at o.gloria.okorie@fox.com or call her at 510-874-0175. Follow her on Twitter @ogloriaokorie.