Dog allegedly poisoned by hot dog laced with Tylenol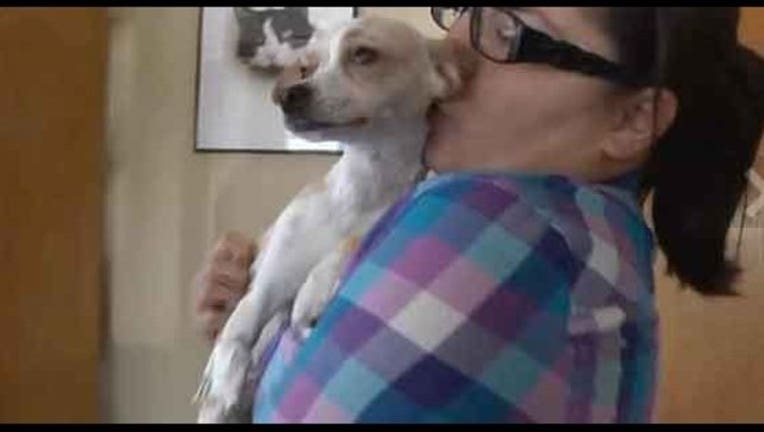 article
LOMPOC, CA- Dog owners in Lompoc, California, are being warned, after one woman's pup nearly died from eating an open bag of hot dogs, allegedly laced with Tylenol.
Walking her dogs is something Dayana Talamantes Shadkamyan does every day
But she says the morning of April 1st was much different.
"Until she turned around and she had a piece of hot dog, the sausage in her mouth," Dayana said.
While walking, her 11-month-old Chihuahua; Martini, she noticed a bag of opened hot dogs readily available on the grass, for any dog or cat that might walk by
"And this time I said man you hit the jackpot," Dayana explained.
Martini took a bite, and in just one hour was on the verge of death
"They were giving her oxygen she couldn't breathe at all, she was turning blue," Marini's owner explained.
Doctors at the veterinary hospital looked at the part of the hot dog Martini ate and believe it was laced with Tylenol. They say that can kill dogs and cats.
Pictures show what Martini's face looked like when she was first brought in.
Doctors say the swelling was a reaction to the Tylenol, and you can see Martini can't open her eyes. According to doctors, she can't produce tears and her eyes are too dry, it's another reaction to the Tylenol.
Apartment manager, Shannon Gaskins said that after the incident, they looked everywhere for the bag but couldn't find it anywhere on the property
"We're always paying attention of there's anything out of the ordinary here," Gaskins said.
Now,  Dayana is warning other pet owners to be careful.