Dog born without eyes inspires people of all ages as therapy dog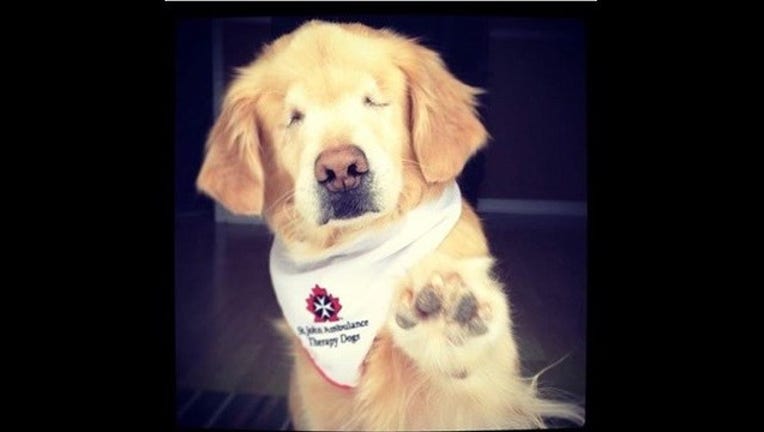 article
Smiley the Golden Retriever has definitely lived up to his name over the past 12 years of his life, but it wasn't always that way.
Things started out rough for Smiley. He was born with dwarfism and without eyes.
But he was rescued by Joanne George of Stouffville, Canada, and thanks to her care, he has become a certified therapy dog through the St. John Ambulance Therapy Dog program.
He spends most of his days with hospital patients, nursing home residents, and with kids in school to help them focus on their reading.
"People were so drawn to him, so inspired by him...I have to share him," George told CBS News.
George also credits Smiley with giving her great memories to have for a lifetime.
"He's changed my life," she said.
Smiley also continues with his therapy dog training. Fans can follow his progress on Facebook.
But it's not all work for Smiley; he also likes to do normal dog things, like taking long dog naps and begging for treats.