Dog survives a 120 ft plunge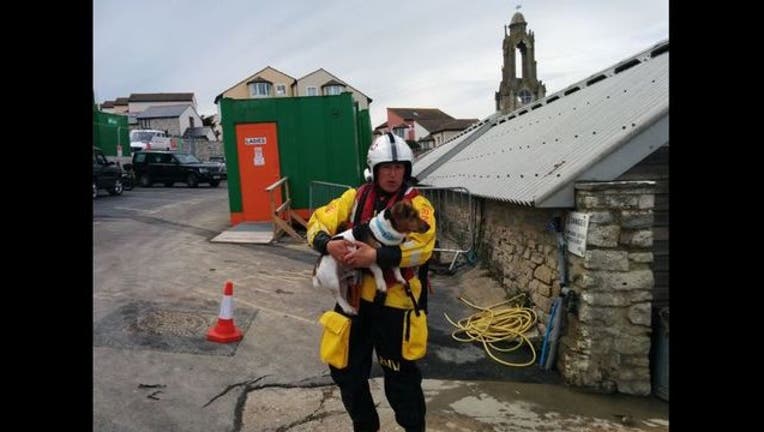 article
UNITED KINGDOM- See Spott run- straight off a 120 foot cliff.
Lucky dog owners from Swanage, Dorset are thanking Coastguard officials this weekend after they rescued their Jack Russell Terrier, Spott from a terrifying plunge off Anvil Point.
"He had been off the leash and seen a rabbit and bolted after it over the side of the cliff," Ian Brown, a Swanage Coastguard station officer told Daily Mail. "The patrol searched the area then someone shouted up that they could see Spott at the bottom of the cliff. Amazingly it turned out that Spott had survived the fall and was alive and well."  
Officers say the little dog is lucky the sea was there to break his fall. Coastguard officials in a lifeboat were able to retrieve Spott and return him to his very relieved owners.
In a letter to Coastguard officials, Spott's owners said, "We would like to send of heartfelt thanks to the coastguard who were brilliant and to the RNLI who rescued Spott. Thank you so much for your kind help and your professionalism throughout this ordeal."