Drag Queen Storytime in Brentwood to go forward despite controversy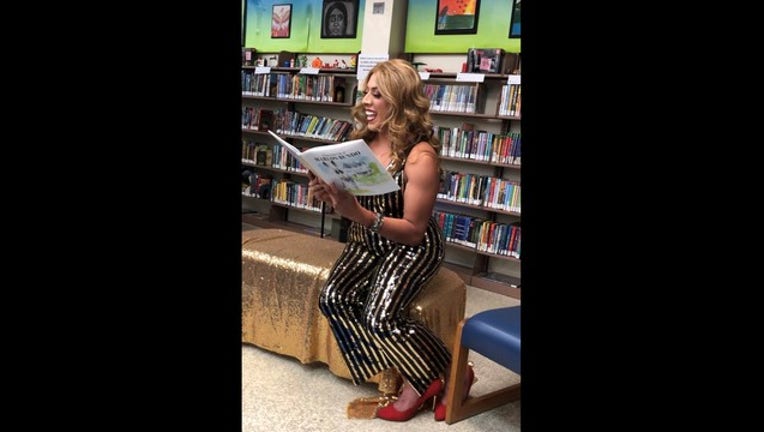 article
BRENTWOOD, Calif. - The Drag Queen Storytime organized by Brentwood Library supporters will go forward next Monday despite opposition from some community members and parents who say the special event is inappropriate for children and the library should cancel it. 
The East County Today website was one of the first news agencies to report the Feb. 11 free storytime that begins at 6:30 p.m. at the Brentwood Community Center and will be led by drag queen Bella Aldama.
A story about the controversial event received hundreds of comments on their Facebook page, including a post from an Antioch man who wrote that forcing "this kind of crap on children is wrong." One parent posted that the last thing he would do is drop his kid off with "a strange man that dresses like a woman." 
Aldama did not expect such  reactions from community members. 
"I was very surprised because this is the third Drag Queen Storytime for me. I never received this response in the other events,'' Aldama said. "I have never seen so many negative comments in one day."
The storytime is open to all ages as a way to "encourage acceptance of differences and help to prevent bullying, while providing an enjoyable literary experience,'' according to a statement from the Brentwood Library. 
Books that will be read to children will mention, diversity, inclusiveness, and "love towards ourselves as well as others," Aldama said. 
Drag Queen Story Hour originated at the San Francisco Public Library, and celebrates diversity and empathy. Similar events have been held in El Cerrito and Concord but the pushback from those communities was not as widespread as with the Brentwood event. Drag Queen Storytimes have also been held in other states. 
Brooklyn librarian Judy Zuckerman describes it as "a fun and important program that celebrates diversity in the way that children may dress and act. It encourages children to look beyond gender stereotypes and embrace unfettered exploration of self."
While there has been a lot of negativity about the upcoming Brentwood event, there has also been plenty of supporters, who say they can't wait to bring their children to the storytime and listen in themselves. 
"The biggest surprise has been how much positive feedback we've received. For every negative comment there have been multiple comments in support,'' said Contra Costa County Library spokeswoman Brooke Converse. "We acknowledge that people have different points of view, but the library is a welcoming place for all and we leave it up to families to decide which programs to attend"
One mother wrote on Facebook that she couldn't wait to take her 7-year-old to the event and that she is "very happy about our little Brentwood being so welcoming to all types of people. We'll be front and center." 
Another mom, said Aldama is a beautiful person and "the program is amazing for teaching kids acceptance and love." 
"I have 2 children, 22 and 6. They have been raised to love everyone for who they are,''' she said in a Facebook post. 
This was uplifting for Aldama. 
"I am thankful for the support of my community, Brentwood's Library and parents,'' said Aldama. "I wish I got the chance to attend one of these events as a child." 
Although Aldama said Drag Queen Storytime is an optional story hour for "open minded parents and families," the story teller believes that the event is really for the benefit of children.
"I believe kids should be the ones to decide if they would like to attend," Aldama said.