'Dreaded Bandit' pleads not guilty in robbery series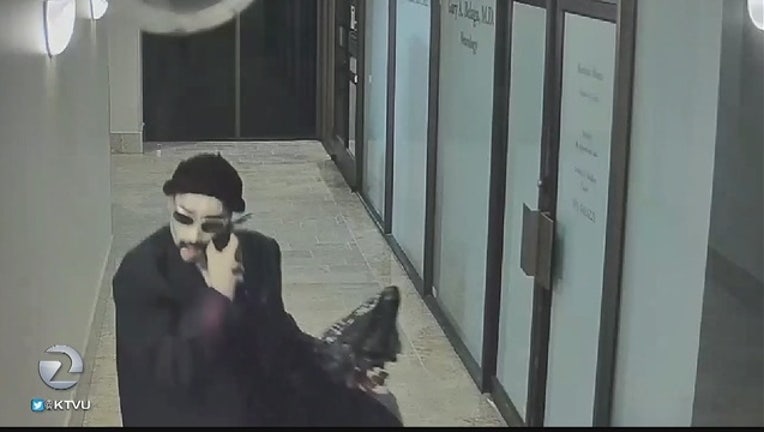 article
SAN FRANCISCO (BCN) - Two people arrested in an investigation into a series of takeover-style bank robberies in San Francisco and San Mateo pleaded not guilty today to all charges.
   
Andre Mitchell Brown, 57, and Ollie Bryant, 44, who was arrested under the name Javier Jenkins, have each been charged with two felony counts of attempted robbery with the use of a firearm, according to prosecutors.
   
Brown also faces a charge of being a felon in possession of a firearm, a felony, while Jenkins has been charged with permitting a loaded firearm in a vehicle, a misdemeanor.
   
Bail was reduced to $375,000 for each of them and they were ordered to return in October to set a preliminary hearing date.
   
San Francisco police arrested Brown and Jenkins Friday during an investigation of a bank robbery suspect the FBI had dubbed the "Dreaded
Bandit," due to his habit of wearing disguises that included fake dreadlocks.

   
The FBI announced a $10,000 reward last month for information after a series of takeover style armed bank robberies that began in April, including two in June and July at the same Comerica Bank branch on Union
Street in San Francisco.
   
Investigators were conducting surveillance in connection with the case on Friday when Brown was stopped outside Sterling Bank at 5498 Geary Boulevard in San Francisco's Richmond District.
   
Brown was wearing a wig, fake beard, sunglasses and gloves at the time and carrying a loaded revolver, according to police.
   
Bryant, who police allege was acting as a getaway driver, was arrested as he waited in a 2006 Lexus GS 300 nearby.
   
Police said they are working with the FBI to establish a connection between the other robberies.
   
The charges filed in Superior Court this week, however, are related only to the incident on Friday. Prosecutors have declined to comment on whether additional charges might be filed, saying only that the case remains under investigation.
   
The case remains a serious one for the defendants, however, who both have prior strikes.
   
Bryant was recently released from prison after 27 years and is a parolee on active federal probation for armed bank robbery.
   
Bryant also has prior convictions on charges including attempted murder and assault with a firearm, although his attorney, Deputy Public
Defender Alex Lilien, noted that some of those charges were more than 25 years old.