Driver crashes into Marin County pool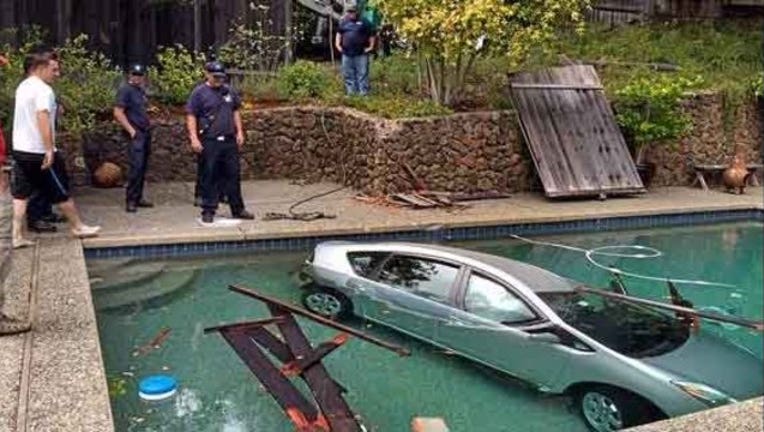 article
MARIN COUNTY, Calif. (KTVU) - A driver had to swim to safety Thursday in Marin County after her car ended up in a backyard pool.
The car crashed into the pool at a home on Mill Valley on Lovell Avenue.
The Marin IJ reports the woman driving the car escaped unharmed, although the Toyota Prius was a total loss.
Firefighters were called to the scene. They had some concerns about the powerful batteries on board the hybrid car, but that turned out not to be a problem.
There's no word how the driver lost control of the car.