Driver identified in crash, shooting at San Francisco Chinese consulate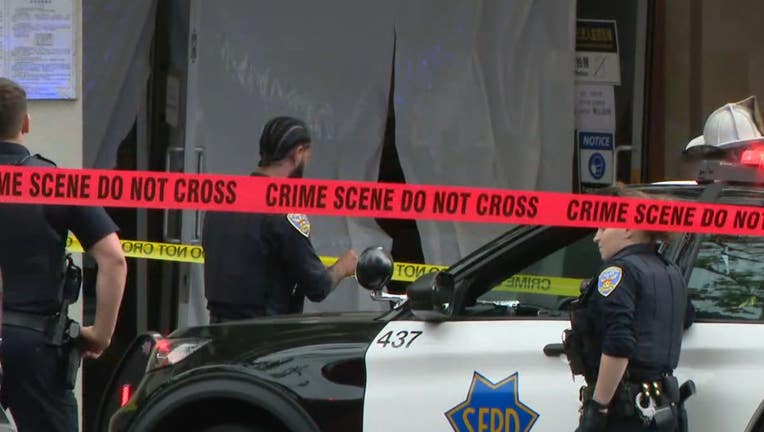 article
SAN FRANCISCO - The San Francisco Medical Examiner on Thursday identified the man who crashed a Honda into the Chinese consulate this week and was later shot and killed by police.
The man was identified as Zhanyuan Yang, age 31, San Francisco.
There was no other information provided, including a possible motive. 
Yang drove into the visa office of the Consulate General of the People's Republic of China, located at Laguna Street and Geary Boulevard on Monday about 3 p.m., police said. 
Police ended up fatally shooting him, but they didn't elaborate on what happened during the altercation.
Witness Tony Xin told KTVU that he saw the man holding two knives, standing by the Honda Civic, with blood on his head. 
Xin said he also saw the man take out a crossbow.
He heard a loud bang, thought it was gunshots, and then ran outside. 
San Francisco police will hold a town hall within 10 days to provide an update on the department's investigation into the incident.