Driver runs red light, hits police car in SOMA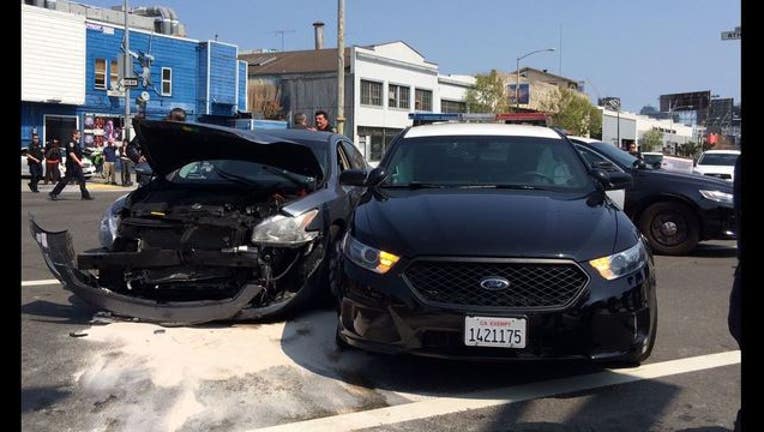 article
SAN FRANCISCO (BCN) -- A police officer was injured in a crash with another vehicle in San Francisco's South of Market neighborhood late Tuesday morning, a police spokesman said.
The fire department received reports that a police car had been struck by another vehicle near the corner of Eighth and Harrison streets, near an Interstate Highway 80 off-ramp, at 11:41 a.m., fire spokeswoman Mindy Talmadge said.
The police officer was driving west on Harrison Street and the other car was headed south on Eighth Street when they collided, police spokesman Officer Albie Esparza said.
The officer was taken to the hospital but Esparza did not say how seriously he was injured. The other driver was not taken to the hospital and stayed at the scene.
Esparza said police were trying to determine who had the right of way at the intersection. Talmadge said there were initial reports that the civilian driver had run a red light, but those reports have not been confirmed.