Drone operators faces fines, citations for flying near wildfires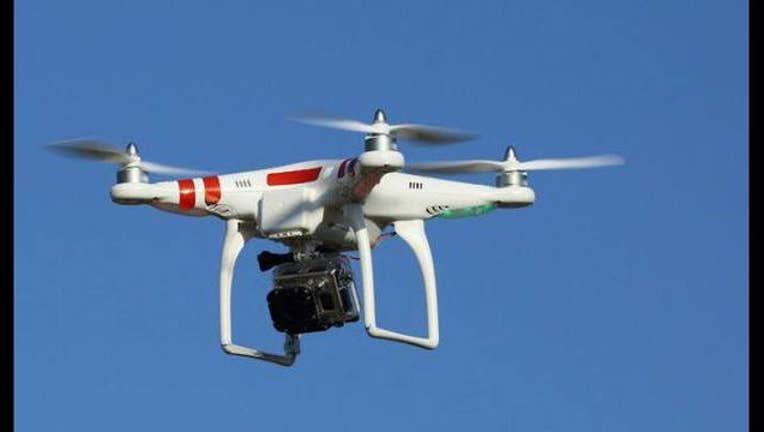 PETALUMA, Calif. - Nearly four times the number of drones interfered with national fire-fighting efforts last year than in the previous year and authorities battling the Northern California fires are beefing up enforcement and cracking down on operators who face hefty fines for violations.
A 24-year-old Petaluma man, Nestor Rodriguez, was cited Sunday afternoon for flying a drone over the Petaluma Airport after firefighting helicopters were forced to stop for approximately 10 minutes. The airport is a base for helicopters being used to fight the fires in Sonoma and Napa counties.
When questioned about the drone, Rodriguez said he did not realize it was illegal, police said. Authorities confiscated the drone and Rodriguez was cited for impeding emergency personnel.
"The helicopters being flown from Petaluma have been integral in the fighting of fires in the Sonoma, Napa and Lake counties. The drone was not only potentially perilous for the helicopters landing at and leaving the airport, it also held up the operation, endangering lives and further fire damage to an already fire ravaged area, '' police said in a statement.
Petaluma Police Lt. Ron Klein said Sunday's report was a first since the fires broke out Oct. 8.
Federal Aviation Administration spokesman Ian Gregor said Monday that the agency has received one other report of a drone flying in fire areas. He did not provide details but said both are under investigation.
Furthermore, Gregor said, any drone pilot who "recklessly interferes with firefighting or other emergency response operations can face fines from the FAA of up to $20,000 per violation."
The California Highway Patrol on Sunday also had a clear message on its Facebook page for hobby operators:  "FIRE FIGHTING PLANES CANNOT FLY IF YOUR DRONE IS IN THE AIR! Land them if you want these fires out!"
Authorities say aerial firefighting aircraft, such as air tankers and helicopters, fly at very low altitudes, typically just a few hundred feet above the ground, the same as drones. This creates the potential for a mid-air collision that could injure or even kill aerial and ground firefighters, as well as residents.
In July 2015, efforts to battle a fire in Southern California were delayed because of five drones flying in the area. Firefighting planes were grounded for nearly 30 minutes. Officials say it was the fourth time in a month that drones had caused interference with firefighting efforts.
Authorities say people flying drones over wildfires is a national problem.
From 2014 to 2015, the number of intrusions over or near wildfires increased from two to more than twelve. Last year, that number jumped to 42. In twelve instances the intrusions forced fire crews to either delay or stop firefighting efforts from the air.
In response to the increasing national problem, the Department of the Interior in June issued information about the expansion of a program to alert people about current wildfires to keep them out of the area. 
The updated program provides locations on wildland fires reported in the last eight days, compared to last year, when updates were only offered for wildfires reported within the previous three days.
What's more, the 2016 program included wildland fires reported by Interior, the U.S. Forest Service, and Alaska and Texas. This year's program also includes Wyoming, North Dakota, and Los Angeles County. Additional program expansion is planned, authorities said.