Drug lord's son among those kidnapped at Mexico resort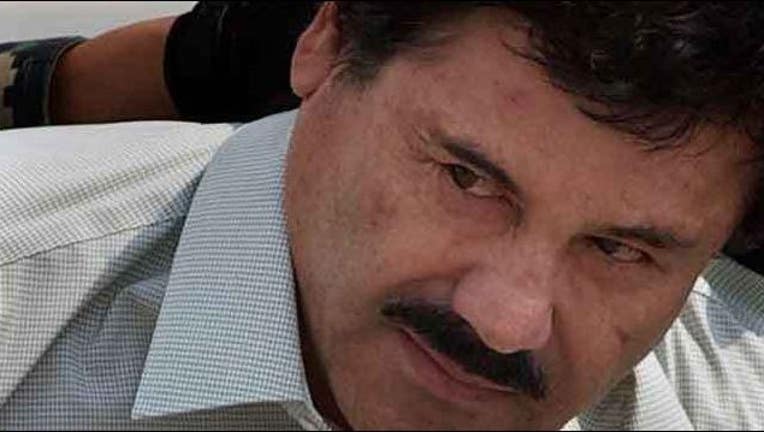 article
MEXICO CITY (AP) -- Mexico prosecutor confirms a son of Joaquin "El Chapo" Guzman among those kidnapped in Puerto Vallarta. Half a dozen men were abducted by gunmen at a restaurant in the Mexican beach resort, authorities said Tuesday.
Jalisco state Attorney General Eduardo Almaguer told Radio Formula that "it is presumed," though not yet certain, that Ivan Archivaldo Guzman was among the six men kidnapped from the upscale restaurant by a squad of seven armed assailants.
Experts say Ivan Archivaldo assumed control of parts of his father's business after he was re-arrested in January.
Officials earlier estimated that 10 to 12 had been kidnapped, based on the confused nature of evidence at the crime scene. Investigators have been taking fingerprints from the scene, viewing video images and checking identifications related to five vehicles — some luxury models — left behind by the victims at the restaurant.
Almaguer said "several of them (the victims) had false identities," which complicated efforts to determine who they were.
He said the abduction was the work of a "criminal group" that operates in the area, and while he would not identify the gang by name, the largest group operating in the state is the Jalisco New Generation cartel.
The Jalisco cartel has grown quickly to rival Guzman's Sinaloa cartel as the most powerful of Mexico's drug gangs.
Experts say there could be other reasons why someone would want to kidnap the younger Guzman. Ivan Archivaldo had reportedly been running roughshod over allies in his father's business, and had the reputation of a braggart, showing off expensive liquor, clothes, guns and cars on social media, something that could have angered more traditional traffickers who keep a lower profile.
"Ivan Archivaldo was, I believe, a bit crazy," said Raul Benitez, a security specialist who teaches political science at the National Autonomous University of Mexico. "He spent all his time posting things on Facebook, WhatsApp, Twitter. A serious narco doesn't do that."
A Facebook account under his name, which could not be corroborated as authentic, shows photos of assault rifles pistols cocaine and expensive cognac.
"He was a 'junior'" — a term Mexicans use to describe privileged youths — Benitez said. "He didn't have the ability to run the cartel."
Authorities scrambled to try to confirm the identities of the kidnappers and the victims while reassuring tourists that the kidnapping was an isolated incident and that activities for visitors continued without interruption.
Almaguer told a news conference Monday that the victims "were not tourists or residents who work in legal activities ... they were people tied to a criminal group we can very clearly presume."
Almaguer said two SUVs carrying the gunmen arrived around 1 a.m. at La Leche restaurant on Puerto Vallarta's main boulevard, which runs through the hotel zone between the old beach city and the airport.
He said some of those abducted had been vacationing in Puerto Vallarta for a week and the group that was targeted appeared to be celebrating, according to other people in the restaurant. Authorities found lots of drinks and luxury items inside the restaurant. Five vehicles were abandoned at the restaurant, among them one with Jalisco license plates but a false registration.
Experts said that it could be the latest in a string of attacks against Guzman's family, perhaps suggesting that the drug lord had lost control of his Sinaloa cartel. He purportedly ran affairs from prison until his second escape in 2015, and when recaptured was placed under stricter security measures.
In June, local media reported that an armed gang had broken into the home of Guzman's mother in the northern state of Sinaloa and taken vehicles and other goods.
"There is a war right now for control of the Sinaloa cartel and a central theme in that war is the issue of attacks on his family," Benitez said. "People have information about the family's movements and they want to destroy the family."
Alejandro Hope, a Mexico City-based security analyst, said that while Jalisco New Generation controls the area, it would be possible for another group to enter the city.
Hope also called it odd that a group of alleged cartel members would be taken without a shot being fired.
"It's a bit surprising that in effect they were drug traffickers but didn't have any security," Hope said.
Jalisco Gov. Aristoteles Sandoval said on his official Twitter account that such violence would not be tolerated.
"To the residents and tourists of Puerto Vallarta, I inform you that we have reinforced security so that you can go on as usual," Sandoval wrote.