Dublin prison sex assault survivors should be released: advocacy groups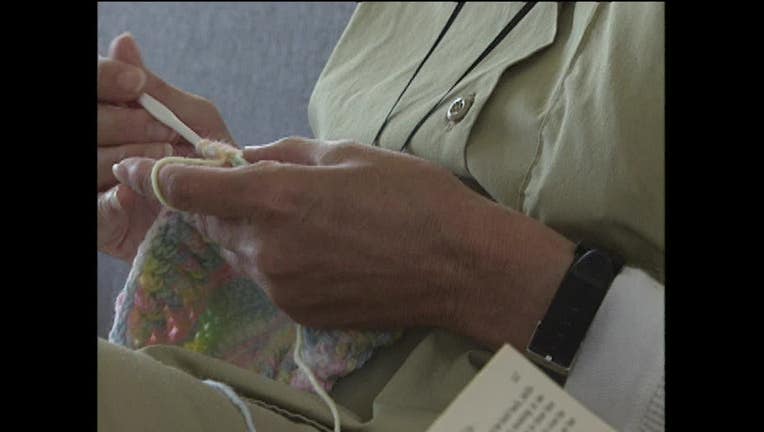 article
DUBLIN, Calif. - A coalition of advocacy groups and lawyers on Thursday demanded that sexual assault survivors at the all-women's Federal Correctional Institute in Dublin be released.
The groups, including Centro Legal de La Raza, the California Coalition for Women Prisoners, Rights Behind Bars and the law firm, Rosen Bien Galvan & Grunfeld, are also demanding other "immediate changes" in the wake of a sexual abuse scandal where five correctional officers have been charged with sex crimes. Four of those officers, including the warden, have so far been convicted.
Among the other demands: Safeguard sexual assault survivors from immigration detention and deportation; institute safe and confidential reporting mechanisms; and provide adequate, community-based medical and mental health services. 
According to interviews with more than 140 women, the advocacy groups say sexual assault survivors are not provided with the proper mental health care for what they have experienced. 
FCI Dublin "appears to be actively blocking outside mental health counselors from providing such services to survivors," the letter states. 
Though FCI Dublin recently re-established an agreement with an outside agency, Tri-Valley Haven, to provide mental health services to survivors of sexual abuse at the facility, these services were not available for more than a year.
And even now, the advocacy groups stressed, there is no way for survivors to confidentially contact Tri-Valley Haven to request services. Survivors must first put in a request to FCI Dublin staff, who then contact Tri-Valley Haven on their behalf.
Even once contacted, no one in FCI Dublin has been able to see a counselor from Tri-Valley Haven in-person or able to speak with them on a confidential line. 
And the women who testified in the warden's criminal case, for example, still can't access victim-witness advocates appointed to them by the United States Attorney's Office, the advocacy groups said. 
"These demands are modest, necessary first steps," said Amaris Montes, an attorney at Rights Behind Bars. "The truth is that every officer and supervisor is complicit in this ongoing abuse and the BOP allowed all this to happen without consequence. Even more drastic changes are needed to protect our communities." 
The demands were sent in a letter sent to Regional Director Melissa Rios and FCI Warden Theresa Jusino, neither of whom responded for immediate comments. 
But in a lengthy statement, Bureau of Prisons spokesman Scott Taylor said the "BOP" strongly condemns all forms of sexually abusive behavior – although he did not address the biggest demand: Releasing sexual assault survivors. 
Instead, Taylor stressed that allegations of sexual abuse are referred to the Office of Internal Affairs, the Inspector General or to the FBI. 
"We have a zero-tolerance policy for sexual abuse of any kind," Taylor wrote in an email. "Every person has the right to be safe from sexual abuse. We fully support criminal investigations and prosecutions that hold staff accountable for sexual misconduct with incarcerated persons. "
Taylor added that prison investigators recently received trauma-informed training as it pertains to questioning and the BOP added 40 new positions to its investigative and legal teams.   
He said the BOP is working on centralizing the reporting structure for investigators who work on staff misconduct cases, instead of simply reporting those problems to the wardens. 
Finally, the new BOP director, Colette Peters, met with all US attorneys and asked them to prioritize these prosecutions.  
Peters visited FCI Dublin specifically to change the culture there, Taylor said. 
He also specfically credited Jusino, the new warden, for working "tirelessly to reaffirm the BOP's zero tolerance for sexual abuse and sexual harassment. "
Jusino worked with a task force comprised of Regional and Central Office staff to identify key problem areas at the facility, Taylor said.  
Since that time, Taylor said all staff at FCI Dublin have received specialized training focused on an institutional culture of trust, Prison Rape Elimination Act protocols, staff boundaries, communication, gender-responsive evidence-based practices, and trauma-informed care.  
The letter sent to the BOP on Thursday, gives prison administrators 14 days to meet with the prisoner's rights groups and their legal team to negotiate system-wide changes and individual remedies for still incarcerated survivors.
Lisa Fernandez is a reporter for KTVU. Email Lisa at lisa.fernandez@fox.com or call her at 510-874-0139. Or follow her on Twitter @ljfernandez