Dump truck full of hot asphalt rolls into Sausalito home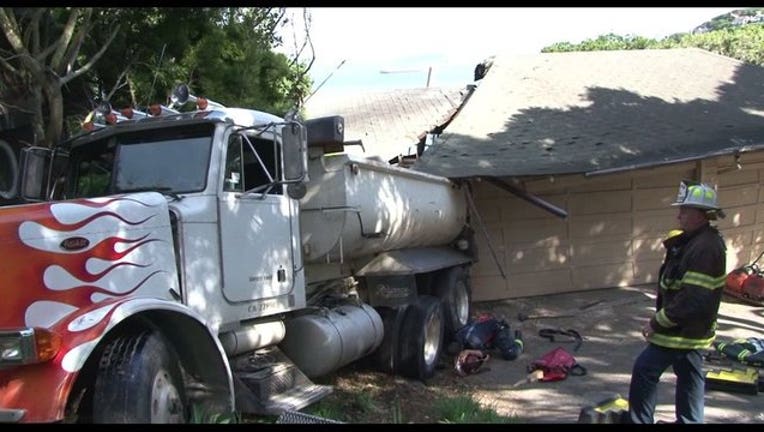 article
SAUSALITO, Calif. (KTVU) - A driver reportedly jumped out of a dump truck full of hot asphalt as it rolled down a hill and crashed into a Sausalito home Wednesday.
The accident happened on Lower Crescent Avenue around 2:30 p.m. in a residential area on a steep hill.
The truck rolled down the hill and slammed into the garage of the home, which is actually above the main floor of the house.
Two people were home at the time of the crash, but they weren't injured.
Mill Valley fire Battalion Chief Scott Barnes said the second floor shifted off its foundation and below there are four rental units that have been evacuated and their utilities have been shut off.
Barnes said the driver jumped out of the truck while it rolled down the hill and suffered a broken arm.
It isn't known what caused the accident.