Dump truck overturns in Oakland's Dimond District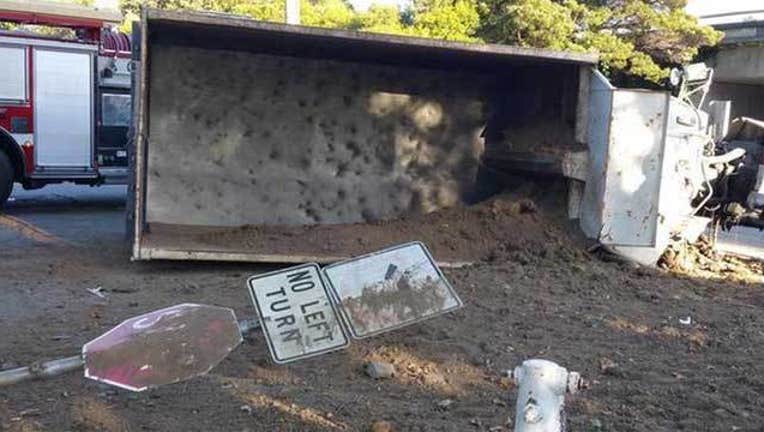 article
OAKLAND, Calif. (KTVU) -- A dump truck crashed in Oakland earlier Monday evening near the Fruitvale exit off Highway 580, damaging two other vehicles and sending two people to the hospital.
The driver said his brakes failed.
A viewer provided video of the truck near the intersection of Champion and Montana streets, where it tipped over and spilled a load of dirt.
The truck also badly damaged a Mini Cooper and a second car that were parked at the accident location. Witnesses said no one was in them.
Somehow a bicyclist got caught up in the crash too. He and truck driver and the truck's passenger were taken to the hospital with moderate injuries.
Police said the dump truck driver told officers he figured the only way to stop was to hit the parked cars.