Early morning fire destroys Monte Sereno home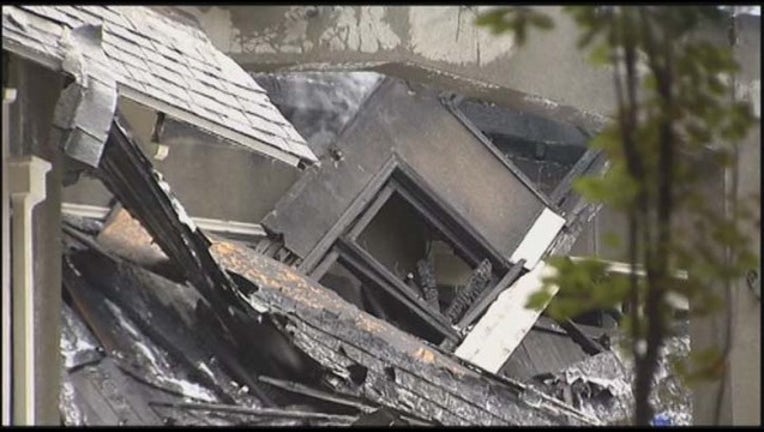 article
MONTE SERENO, Calif. (KTVU & Wires) – A fire erupted inside a 100-year-old home in Monte Sereno early Tuesday, forcing five slumbering residents to scramble to safety as flames whipped through the building, authorities said.
Jess Iacomini said she was awaken about 2:30 a.m. by smoke and fire and wasted no time in awakening her roommates and fleeing the burning home located at 18081 Los Gatos Saratoga Road
"I panicked," Iacomini said. "I didn't even grab my purse. I had no idea what was going on. It was just get everyone out of the house as soon as possible."
Roommate Kris Krikava looked around the outside of the burning structure looking for his cat and thankful he was able to escape.
"I'm in shock, but luckily everyone got out," he told KTVU. "Human life is the most important thing, but I hope I find my cat."
One other cat was also missing.
An arson investigator was on scene to determine the source of the fire, but could not enter the smoldering structure since the second floor and roof and collapsed.
He told KTVU that based on what the residents had told firefighters, the blaze started on the second floor and likely was electrical in nature.
No firefighters were injured battling the blaze and the Red Cross was on the scene aiding the residents.