East Bay rapper 'The Jacka' gunned down in Oakland street shooting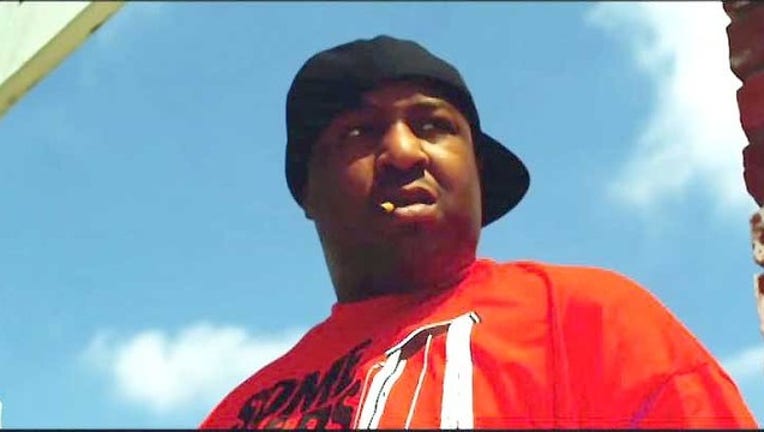 article
OAKLAND, Calif. (KTVU) – A sidewalk memorial grew early Tuesday at the sight where Oakland rapper 'The Jacka' died in a hail of bullets Monday night.
According to the Oakland police, the rapper – whose real name was Dominic Newton – was on 94th Ave. near MacArthur Blvd at around 8 p.m. when someone opened fire.
Officers heard gunshots in the area, found Newton, 37, in the street with a gunshot wound and he was taken to a hospital.
Word of his shooting and reports that he was in critical condition with a gunshot wound to the head spread quickly across social media, with prayers that he might recover.
But he died at the hospital a short time later and social media posts quickly took on the hashtag #RIPJacka.
Investigators were not saying whether Newton was the target of the shooting or just happened to be at the wrong place at the wrong time.
A mini-van was still in the street early Tuesday as crime scene investigators searched for any evidence that would led them to the gunman. It was not known what role the mini-van played in the shooting, but Oakland police said they did not believe the fatal shooting was a driveby.
A neighbor told KTVU that he heard the shots, rushed outside but could not help save Newton.
"I was just in the house and heard the gunshots," he said. "I came out of the house and he was just lying there. I tried to help him…It seems senseless."
Meanwhile, a sidewalk memorial of candles and stuffed animals grew all morning as fans, family and friends stopped by.
Newtown was born in Pittsburg, but had since moved to the Oakland neighborhood where he died.
The Jacka was active in the Bay Area rap scene since 1999, when he released his first album with the group Mob Figaz. The group sold 160,000 copies of the album.
He self-published a solo album in 2001 and released more than a dozen albums and mixtapes since. Throughout his career, he has collaborated with numerous influential Bay Area artists, including E-40, Andre Nickatina, Yukmouth, Messy Marv and Keak Da Sneak.
According to the Oakland Tribune, a $20,000 reward was being offered to anyone who will assist police in finding Newton's killer.
Police have made no arrests and have not announced information about any suspects or a possible motive in the shooting. Anyone with information about the case has been asked to call the Oakland police homicide section at (510) 238-3821 or a tip line at (510) 238-7950.