East Bay SPCA creates video 'Oaktown Pups' to encourage adopting shelter dogs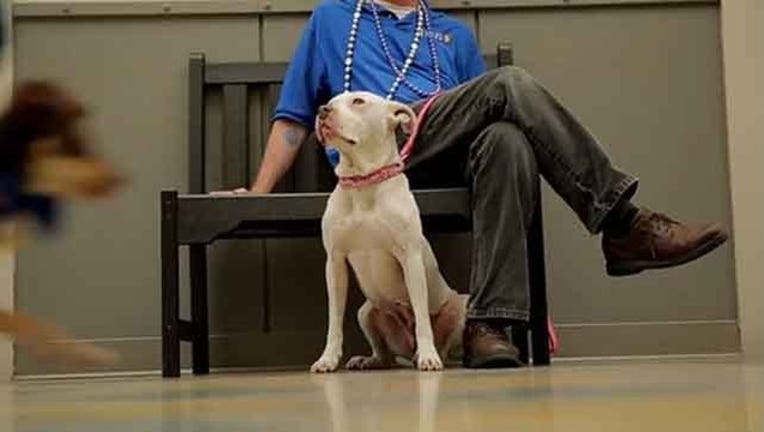 OAKLAND, Calif. (KTVU) - The East Bay SPCA was inspired by the number one hit 'Uptown Funk' to create their own video.
The video, called 'Oaktown Pups,' promotes the message to adopt a shelter dog, and to spay or neuter your pet.
Oakland Mayor Libby Schaaf makes an appearance in the video with a group of German Shepard puppies.
Staff members were also featured in the video, showcasing the shelter dogs of all shapes and sizes – looking for forever homes.
Every dog that appears in the video was adopted from the East Bay SPCA.