Edy's debuts two 'Toy Story 4' ice cream flavors soon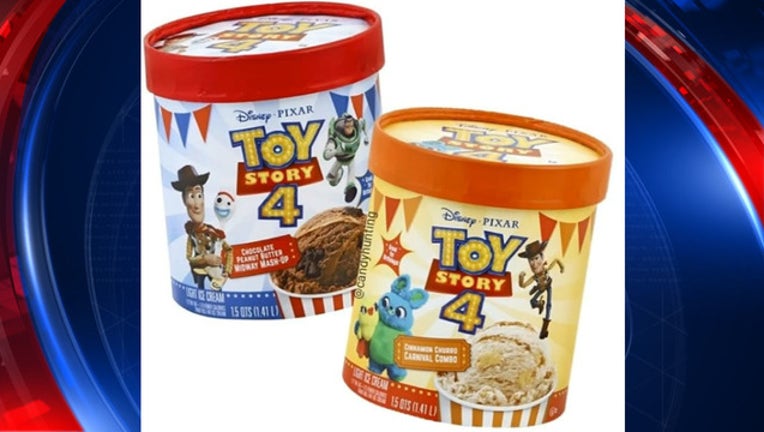 article
TAMPA, Fla. (FOX 13) - A highly-anticipated Disney film has inspired something very sweet.
Edy's released two ice cream flavors with a "Toy Story 4" theme. While the film's June premiere might seem far away, you can get a taste of it with the indulgent flavors: Cinnamon Churro Carnival Combo and Chocolate Peanut Butter Midway Mash-Up.
You don't have to go to infinity and beyond to get a hold of them, but you will need to check with your local grocery store to find out if they carry the pint-sized snack.