Eight-year-old hockey goalie's dance moves go viral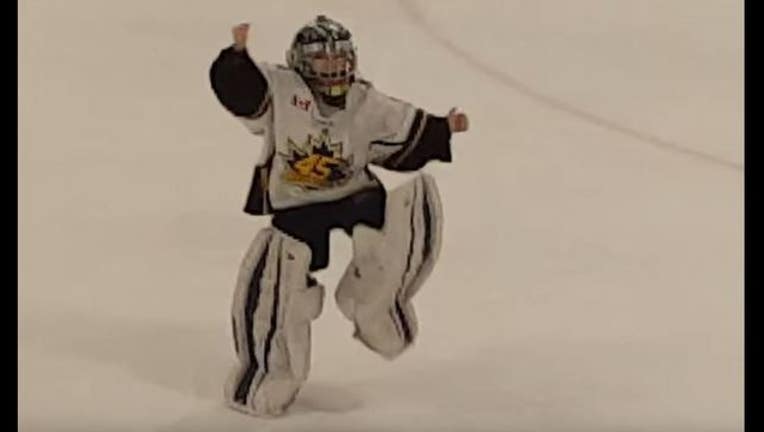 article
An 8-year-old Canadian hockey goalie whose dance moves on the ice have made him an online sensation is being called up to the big leagues for a dance-off.

Noah Young, who plays on a team from Brampton near Toronto, has been pumping up crowds with routines for some time, his mother, Paige Rowswell, told the Canadian Press. It was only once his performance was captured on video and posted online this weekend that he drew wider attention.
The short dance routine to the song "Juju On That Beat" by Zay Hilfigerrr and Zayion McCall has been viewed more than 3 million times on Facebook and even caught the eye of two professional players, the New Jersey Devils' Adam Henrique and goaltender Keith Kincaid.
When asked by Henrique on Twitter whether he could rival Noah's skills, Kincaid replied Tuesday evening with a challenge: "I could give him a run for his money. Only one way to settle this.. dance off."
The young goalie's overnight fame has also attracted attention from the local professional minor hockey team, the Brampton Beast, and nearby junior and major junior teams, Rowswell said. She said Noah will be collaborating with them in the near future.
The sudden spotlight has come as a shock to his family and friends, for whom Noah's dancing is simply par for the course. Mom says Noah isn't living a star's lifestyle, either.
"He just thought he could maybe stay up past bedtime and have a chocolate bar late and I was like, `No, sorry, you can't,"' she said.