Emergency roadwork near San Rafael-Richmond Bridge completed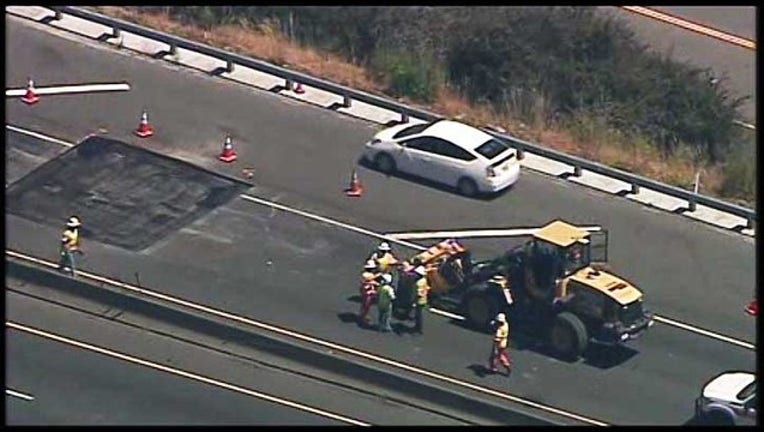 article
SAN RAFAEL, Calif. (KTVU and wires) -- Emergency road repairs on Interstate Highway 580 just west of the Richmond-San Rafael Bridge in Marin County are complete and the roadway has reopened Monday afternoon, according to a Caltrans spokesperson.
Traffic was backed up across the bridge for much of the afternoon as road crews worked to repair a stretch of asphalt that had corroded after a May 22 diesel fuel spill, according to Caltrans spokesman Bob Haus and the California Highway Patrol.
Caltrans crews closed the westbound lanes of Highway 580 just west of Main Street in Marin County around 9:30 a.m., Haus said.
A privately owned truck spilled the diesel fuel on May 22 and Haus said that although crews attempted to clean the spill at the time, some of the fuel remained on the roadway.
The fuel acts as a solvent and coupled with the warm weather in recent days, it began to degrade the roadway, Haus said.