Emeryville police use Naloxone to reverse apparent opioid overdose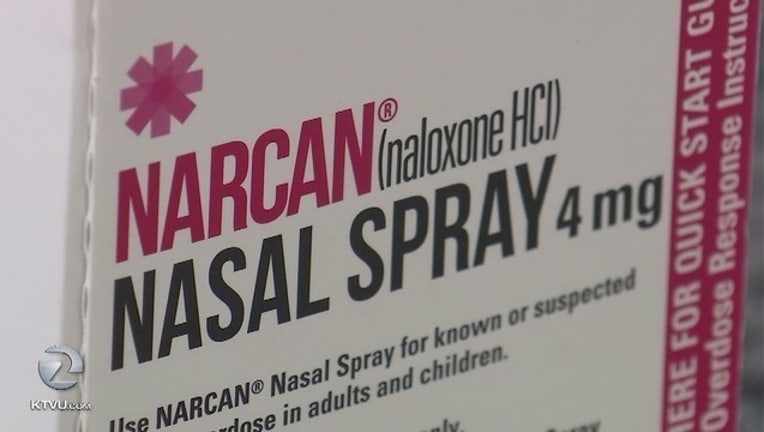 EMERYVILLE, Calif. (KTVU) - Police in Emeryville late Friday night used Naloxone to counter an apparent opioid overdose - the third time in two weeks police in that city have administered that medication in response to a suspected overdose, officers said.
At about 11:05 p.m. Friday, Emeryville police officers were dispatched to the Oaks Card Club, 4097 San Pablo Ave., upon the report of a man found breathing but unresponsive.
Officers determined the man had multiple symptoms of an opioid overdose.
Officers administered Naloxone and within a short time the man's condition improved and he became responsive.
He was then taken by ambulance to a local hospital for further treatment.
In response to the epidemic of drug overdoses from both prescription and illicit opioids, the Emeryville Police Department recently trained its officers on the recognition of an opioid overdose and supplied its officers with Naloxone (also called Narcan).
Many area police departments have adopted this training in recent years.