Emma's Law: Grandmother fights for change after devastating loss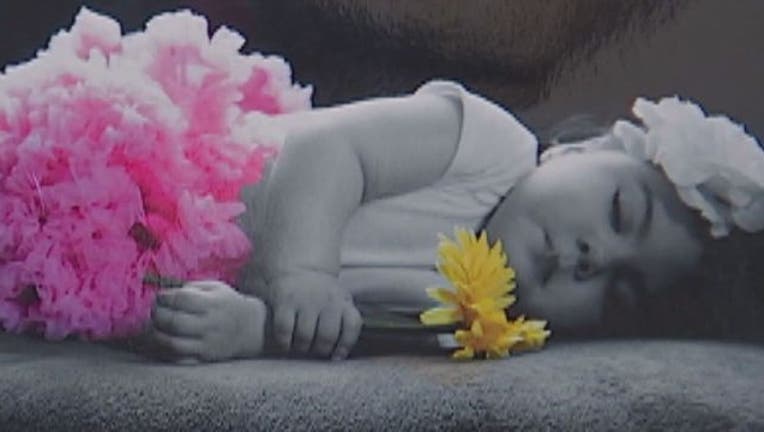 (FOX 29) A brave little girl from New Jersey is having a big impact on the future of other children like her.
Fox 29's Dawn Timmeney showed us Emma's story through the eyes of her biggest fan; her grandmother.
Emma Daniels arrived into the world on January 9th, 2009.
Her porcelain skin, long dark eye lashes, and a gorgeous head of hair, she was a little angel.
"I can remember it like these days like they were yesterday. They were so precious to me," Cheryl Daniels recalled.
Cheryl is Emma's very proud grandma.
Her pictures are in every room of Cheryl's Bordentown, New Jersey home. They are some of her most prized possessions.
"She's just very, very special and has changed my life forever. Changed me totally who I am as a person," Cheryl said.
Emma changed Cheryl, because the pictures and the memories of little Emma stop at two and a half years old.
That's when Emma died of a rare and devastating neurological disorder called Krabbe Disease.
Children with Krabbe lack a certain enzyme that the brain needs to work.
"It's extraordinarily painful. Imagine every nerve ending firing and being exposed. That's what it is like for these children," Cheryl explained, "I can't tell you the horror this disease does to the children, just horror."
Emma seemed fine at first, marking her milestones.
But at a little over two months, her health started deteriorating. She was cranky and crying, and visits to the pediatrician did not provide any answers.
At five months the Daniels family finally got the crushing diagnosis.
"They said it is fatal and she will die," Cheryl recalled.
Cheryl says because Emma was not tested or diagnosed at birth, she was not a candidate for treatment.
All the family could do was keep their little girl comfortable, and watch her die.
"I said how could this be, how could there be a test to diagnose this disease-treatment that can potentially save their lives and it's not being done?" Cheryl explained.
That's when she began working on Emma's Law, and phoning anyone who would listen.
"I was just relentless about calling everybody to get this through, the assembly and the senate and it passed," Cheryl said.
Emma's Law mandates expanded newborn screening to include Krabbe for every baby born in the state of New Jersey.
It passed in January 2012, a month before Emma passed away.
"I think knowing that you could have saved a child that you lost is absolutely the worst thing you can live with," Cheryl said.
Dr. Amy Waldman, a neurologist at Children's Hospital of Philadelphia, did not treat Emma Daniels, but says newborn screening is instrumental and will help move science forward by identifying these children before it's too late.
"Time is of the essence with these diseases," Dr. Waldman said, "Unfortunately, if you wait until a child starts to develop symptoms, it is almost impossible to get enough enzymes or cells to correct the problem so this is a huge advancement."
Right now cord blood transplants and stem cell transplants are providing families with some hope, but Dr. Waldman says both come with risks and successes.
"I think for the future for these diseases is, how do we do a better, safer more effective transplant, and there are different things we are working on in terms of developing those strategies," Dr. Waldman said.
"I rocked her while the doctor pronounced her. I will never forget that day. I will never forget that day. No family should go through this," Cheryl recalled the of Emma's final moments.
Cheryl Daniels and her family are continuing their mission in Emma's memory.
Right now only seven states have legislation to test for Krabbe and five other similar disorders, including Hannah's Law in Pennsylvania and Aiden's law in New York.
This grandmother says it shouldn't matter where you live. She won't stop until she gets is the other 43 states to follow suit.
"Emma is the real hero in my eyes, I'm just the vehicle," Cheryl said, "So to respect and honor her life I don't think there is an option but to use the info and knowledge to save another child and family from going through this monster of a disease."
You can come out and support Cheryl and other families going through the same battle to save their children at The Every Step Walk.
The walk helps to raise money to treat children with Krabbe and other similar diseases. It will be held Saturday, May 16th at Fairmount Park.
For more information on the walk, click here: Every Step Walk Website