Employer responsibilities during ICE raids clarified under new state law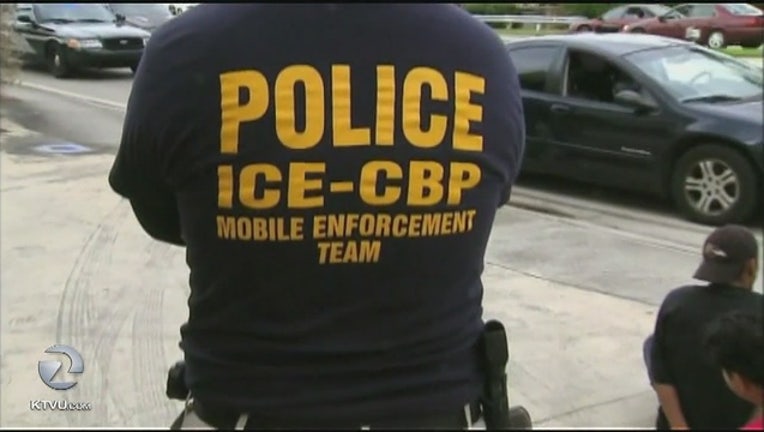 article
SACRAMENTO, Calif. (BCN) - By Bay City News Service
California employers can't voluntarily let immigration officials access private employee records other than I-9 employment eligibility verification forms without a subpoena or a warrant signed by a judge, 
according to a new state law that went into effect Jan. 1.
Assembly Bill 450 also requires employers to notify affected workers of record inspections within 72 hours and prohibits employers from granting physical access to non-public areas of a business without a judicial warrant.
AB 450, also known as the Immigrant Worker Protection Act, was passed in anticipation of enforcement actions by Immigration and Customs Enforcement officials under the administration of President Donald Trump, according to state Attorney General Xavier Becerra and Assemblyman David Chiu, D-San Francisco.
"The reason we felt the need to legislate in this area was because President Trump has issued unconstitutional executive orders, we have anticipated that his ICE agents will also be engaged in activities that do not respect the boundaries of the Constitution," Chiu said at a news 
conference in Sacramento this morning.
"We've certainly known of workplace raids in the past where ICE agents are just barging into doors, flashing a badge and going into particularly non-public spaces in workplaces and that's exactly the kind of activity we don't want," Chiu said.
"We also don't think it's appropriate for employers to be aiding and abetting what are potentially unconstitutional searches," he added.
Federal law requires employers to verify a worker's employment eligibility at the time of hire, and AB450 does not prohibit them from doing so. It does, however, prohibit employers from re-verifying that eligibility at a time or in a manner not legally required.
ICE officials responded in a statement this afternoon, saying that their investigators help fight worker exploitation, "illegal wages" and child labor among other unlawful business practices, and AB450 reflects another effort to interfere with federal immigration enforcement efforts.
"We expect employers and state officials to comply with federal law," the statement reads. "ICE is the federal agency responsible for enforcing these laws, which were set up to protect jobs for U.S. citizens and others who are lawfully employed, and to eliminate unfair competitive advantages for companies that hire an illegal workforce."