'End of an era': Say good-bye to paper BART tickets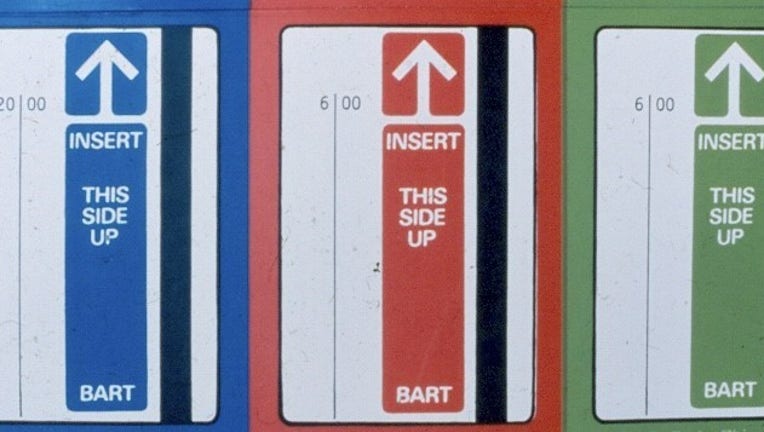 article
OAKLAND, Calif. - Come the end of next month, paper BART tickets will only be good as a collectors item or a symbol of days gone by, marking "an end of an era," as the transit agency put it. 
BART riders in possession of paper tickets have until Nov. 29 to use them. After that, the agency said it will no longer accept them, and any money left on the tickets will not be transferable to the new streamlined all-in-one Bay Area transit Clipper cards.
BART officials said that refunds will be offered on paper tickets with more than a dollar left on their value. 
SEE ALSO: VTA says BART service into San Jose is another 10 years away
The change is part of an overhaul of the fare system as BART was rolling out what it called "state of the art fare gates," for its new Clipper-only payment system.
"In calendar year 2024, the next generation of Clipper will be rolled out including open payment which provides the option to tag a credit/debit card at a BART fare gate, including Apple Pay or Google Pay, without setting up a card on your phone in advance."
Transit officials said that set up can be done on the spot or in advance and that every rider was required to have their own digital card. 
"For families travelling together, multiple cards can be added to an Apple phone, but users must turn off Express Transit mode to toggle between each card when tagging at the fare gate," officials advised. 
SEE ALSO: Caltrans: Dumbarton Bridge to close for 4 nights in Oct., Nov.
BART said the updated Clipper card program, operated by the Metropolitan Transportation Commission (MTC), will also include opportunities for promotions, discounts and possible fare capping programs for BART riders.
For more information on Clipper, click here. To request a refund on a paper ticket with  a value of greater than $1 click here.