Escaped California homicide suspect captured after manhunt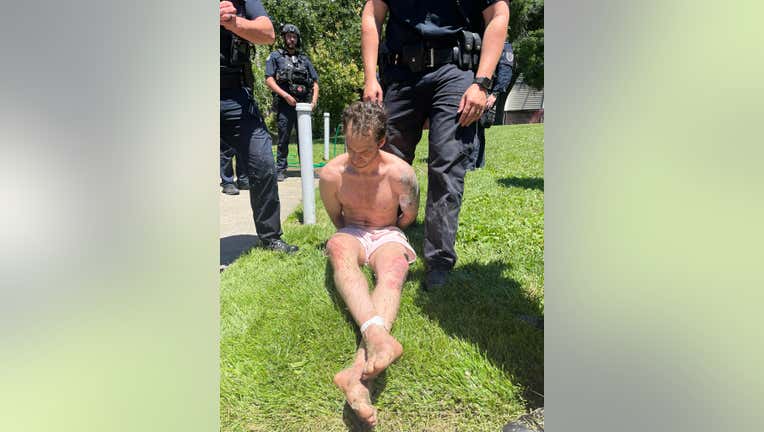 article
ROSEVILLE, Calif. - The search for a homicide suspect who had escaped law enforcement custody after fleeing a hospital in a Sacramento suburb has ended, sheriff's officials said.
Eric Abril, 35, was taken into custody around 12:12 p.m. Monday afternoon in Rocklin. He was found hiding in a greenbelt area on Zion Court at Bryce Way, according to the Placer County Sheriff's Office.
In an unusual move, the sheriff's office posted a photo from Abril's arrest of him nearly naked, wearing jail boxers and sitting in grass with officers behind him. The sheriff's office said Abril still had his waist chains on when he was captured.
After his escape at around 3 a.m. on Sunday from the Sutter Roseville Medical Center, Abril had evaded authorities for over 24 hours.
In April, he had been arrested for allegedly shooting a California Highway Patrol officer and two hostages, killing one, in a park in Roseville. The city is situated approximately 16 miles northeast of Sacramento.
Abril was charged with murder, aggravated kidnapping and attempted murder of a peace officer in connection with the shooting. He was booked in the Placer County jail without bail.
Although Abril had been taken to the hospital on Thursday, the reasons behind his hospitalization have not been disclosed by authorities.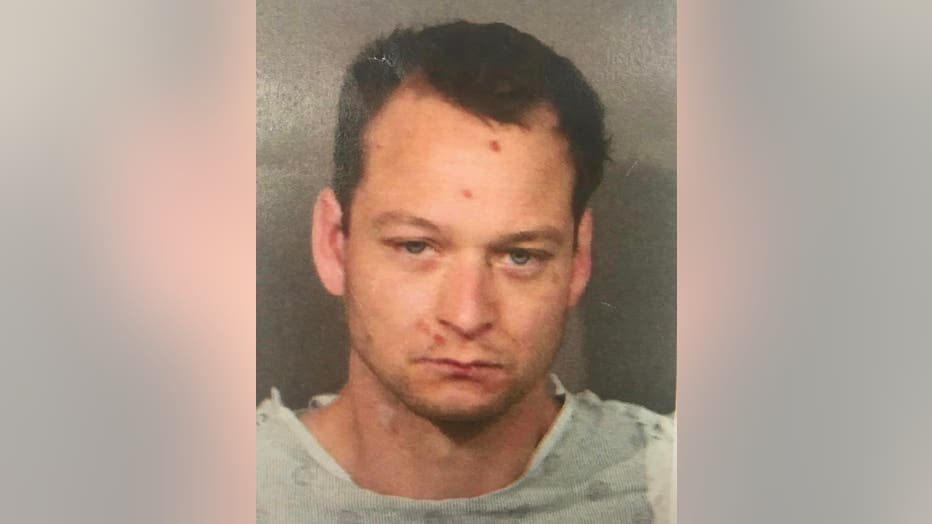 This undated photo released by the Placer County Sheriff's Office shows fugitive Eric Abril, 35. (Placer County Sheriff's Office)
Law enforcement is investigating how he escaped. He was supposed to be under 24-hour surveillance at the hospital, but he managed to get away from a deputy by running down a flight of stairs and out the doors early Sunday morning.
The Placer Sheriff's Office said the deputy guarding Abril was awake when the suspect escaped. The preliminary investigation determined that Abril "was able to defeat his restraints."
"We have begun conducting a thorough review of all corrections policies and procedures regarding inmate transportation and inmate supervision and security," the Placer Sheriff's Office said in a statement.
Over 70 police personnel from various law enforcement agencies, including FBI agents and U.S. Marshals, participated in the search for Abril. Helicopters, drones, police canines, and armored vehicles were used to sweep through neighborhoods in the quiet suburbs.