Evacuation orders lifted for fire burning in Morgan Hill
MORGAN HILL, Calif. - Mandatory evacuations were temporarily put in place Friday for a fast-moving wildfire in Morgan Hill. The order was lifted as of 6:40 pm, according to Cal Fire SCU.
According to Cal Fire SCU, the blaze broke out in the area of Armsby Road and Sleepy Valley Road in an unincorporated portion of west Morgan Hill. 
The fire, called the Armsby Fire, forced residents on Sycamore Avenue Hardy Lane, and Tohara Way to evacuate, fire officials said.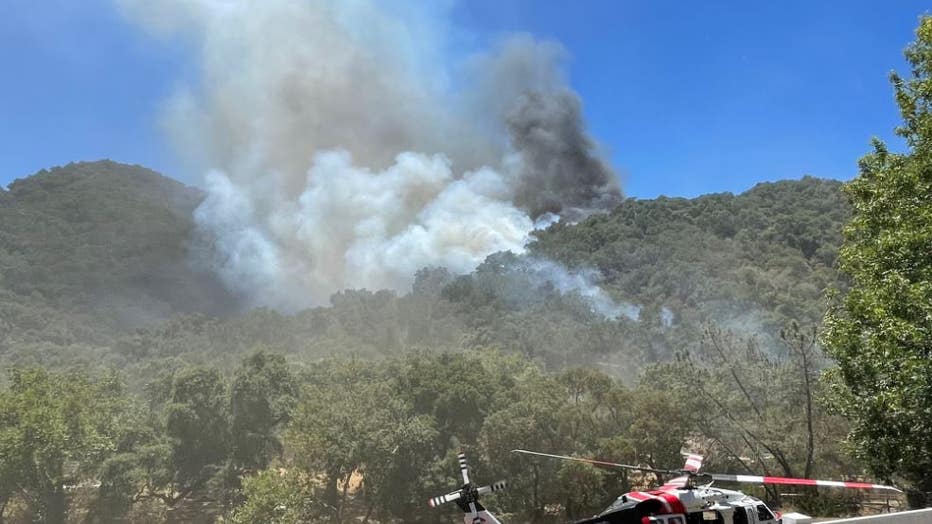 An evacuation center was set up at the Morgan Hill Community Center, located at 17000 Monterey Road.
Crews had stopped the forward progress on the 5-acre fire, which was about 30 percent contained as of 6:40 p.m.   
"This is the time of year when fuel moistures are continuing to drop," said Issac Sanchez, a battalion chief with Cal Fire. 
Friday's fire is just one of several that have kept Cal Fire busy this week across the Bay Area and Northern California. A persistent drought across the state continues to make conditions ripe for wildfires to ignite year-round. But Cal Fire says its ability to call up resources earlier this year has helped their crews aggressively tackle the fires.
"Additional hand crews were brought on. Aircraft were staffed up," said Sanchez.
Sanchez says money allocated in the state's new budget will help ensure that added firefighting resources will be available to Cal Fire year round. 
"We're seeing permanent funding for hand crews. We're seeing additional hand crews available, and we're expecting to see additional bodies available to staff fire engines," said Sanchez.