Ex-Cal guard and current WNBA All-Star sues University, alleging sexual assault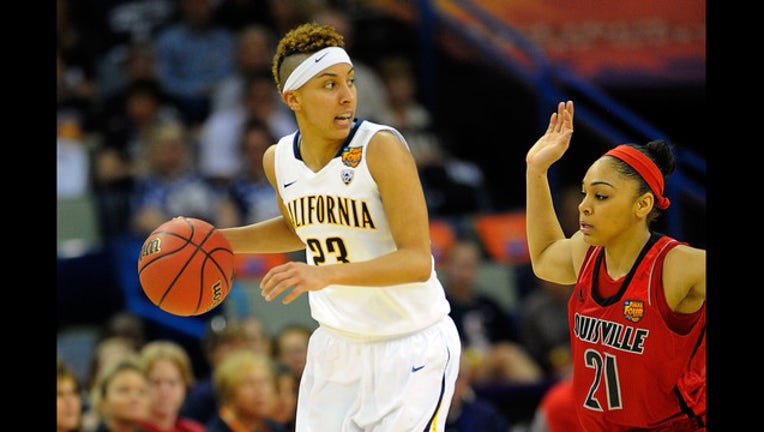 article
BERKELEY, Calif. (AP) - Former California women's basketball player and current WNBA All-Star guard Layshia Clarendon has filed a lawsuit against Cal claiming she was sexually assaulted by a longtime member of the athletic department.
The school acknowledged the lawsuit Wednesday night and said the staff member, Mohamed Muqtar, had recently been placed on paid leave. The assistant director of student services, Muqtar has been working for the university for just more than 25 years, the school said. An e-mail to Muqtar's Cal email account was not immediately returned.
Cal said in a statement "the University is aware of the complaint, but has not received a copy of the lawsuit nor had the benefit of reviewing the allegations."
Clarendon, who plays for the Atlanta Dream and was at Cal from 2009-13, posted on Twitter her thoughts about the lawsuit.
She said in three separate tweets:
— "Regarding the news today: I want the shame to not be my own anymore, because it's not my shame to carry, but it's something that I've had to carry. It's a horrible thing to live in silence, to carry that pain and that weight and the guilt."
— "My biggest hope is that he never does this to anyone else. That no one else has to suffer under his hand, or him violating their bodies again. That this would be the end of him assaulting people. #TimesUp."
— "It feels there is a big level of responsibility there for me, to make sure this doesn't continue. And he doesn't continue to harm other people."
Cal explained in its statement that this case goes beyond the athletic department for investigation.
The statement reads: "Our department policy states that once anyone in Cal Athletics is made aware of any instance or allegation of a violation of University policy involving a coach, staff member or student-athlete, those matters are referred to the appropriate departments on campus responsible for investigating them. Athletics does not have its own specific conduct process nor does it investigate allegations or cases on its own, but follows the University's policy and works in concert with campus professionals who are responsible for those areas. All university staff are also required to complete sexual harassment and sexual violence prevention training, and those programs have increased in recent years. Cal Athletics is and will always be committed to fostering a culture where everyone feels safe, welcome and respected. We encourage anyone who is feeling distressed or troubled to contact the PATH to Care Center and other campus resources.
"Layshia holds a special place in our history for her contributions to Cal women's basketball both on and off the court and we are saddened to hear of the allegations that are coming to light today."