Ex-convict suspected of supplying guns to 16-year-old San Jose student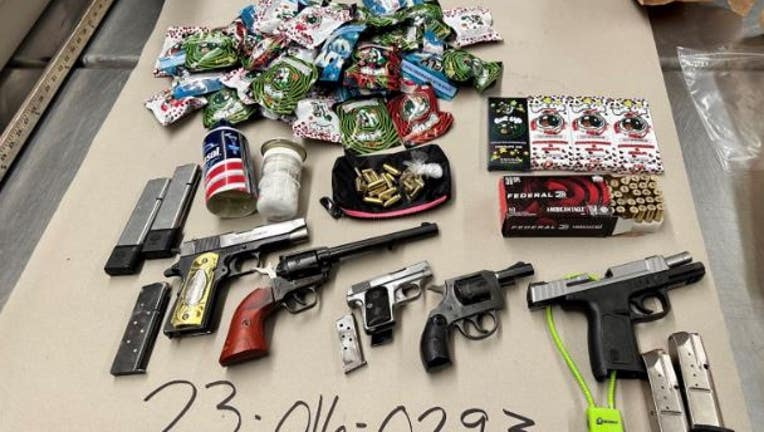 article
SAN JOSE, Calif. - Police arrested a 23-year-old ex-convict suspected of supplying guns to a San Jose 16-year-old, who allegedly brought a loaded firearm onto the campus of a local high school.
Both Eric Diaz-Ramirez and the teen were arrested on March 15, San Jose police said Monday.
During simultaneous search warrants at the suspects' homes, police seized four weapons -- three of them semi-automatic pistols -- ammunition and about 44 grams of cocaine, police said.
The teen allegedly brought a concealed, loaded weapon to Independence High School in East San Jose during school hours, police said.
Detectives obtained arrest warrants for both suspects in addition to search warrants for their residences. 
Diaz-Ramirez is a convicted felon and prohibited from possessing firearms or ammunition, according to police. 
Both Diaz-Ramirez and the teen were taken into custody on suspicion of various firearms-related crimes.