Ex-Hayward cop gets 6 years for bilking woman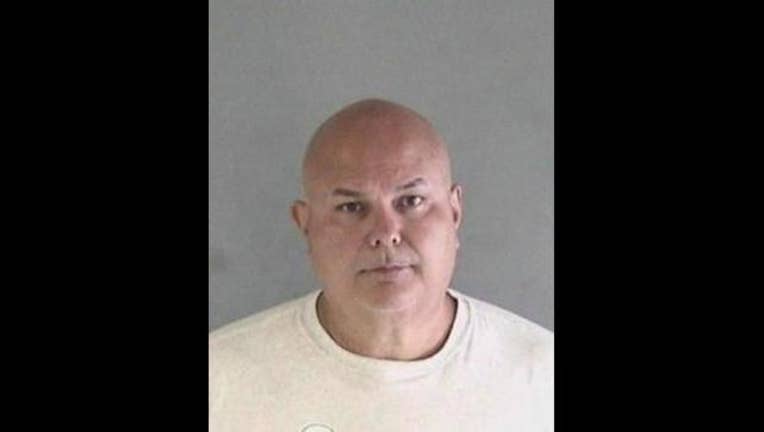 article
(KTVU) Hayward -  
Here is KTVU crime reporter Henry Lee's Rap Sheet blog for March 29, 2017:
EX-COP SENTENCED:  A former Hayward police sergeant was sentenced today to six years in state prison for bilking a mentally ill woman he once arrested for prostitution of more than $450,000.
Michael Scott Beal was found guilty earlier this month by an Alameda County Superior Court jury of nine felony counts of grand theft. After the verdicts were read, Judge Thomas Rogers ordered that Beal be taken into custody.
Beal, a divorced father of two children, retired in 2013 after serving 27 years with the Hayward Police Department.
Jurors determined that Beal stole more than $450,000 from Nancy Joe, a mentally ill woman and falsely promised that he would marry her and that they were jointly investing in a home purchase.
Beal met Joe in 2002 when he arrested her for prostitution during an undercover sting, investigators said.
Beal filed for bankruptcy in 1999. As he financial situation got worse, Joe gave him more and more money, authorities said. Investigators said Beal took advantage of Joe, knowing that she suffered from mental illness.
In 2007, a year after his wife sued him for divorce, Beal persuaded Joe to invest in a home in Alameda County by paying half the mortgage and half the property taxes, telling her that when he retired, they would get married, sell the property and split the proceeds, according to prosecutor Connie Campbell.
Joe gave Beal more than $450,000 from 2008 to 2015, but Beal never bought a home, authorities said. The alleged scam was uncovered when Joe called Hayward police, learned that Beal had retired and asked for help getting him to stop asking her for money, authorities said.
During a meeting outside a fast-food restaurant that was secretly recorded by investigators, Beal asked Joe for more money but refused to provide any paperwork regarding the investment property, authorities said.
During the trial, the judge frequently clashed with Campbell, his former colleague in the district attorney's office.
"I have never been happier to have a case in the hands of a jury," Campbell said.
PHYSICIAN ASSISTANT CHARGED: A San Leandro physician assistant has been charged in federal court with fraudulently handing out prescriptions for the painkiller oxycodone, records show.
David Lague intends to plead guilty in U.S. District Court in Oakland to at least one count of distributing and dispensing oxycodone outside the scope of professional practice, according to court recods filed today.
The investigation by the Drug Enforcement Administration involved the use of a confidential informant who was secretly wired while visiting Lague last year, William Fahy, a Marin County sheriff's deputy assigned to a DEA task force, wrote in an affidavit.
During those visits, there were never a "substantive discussion" of the informant's health, and office staff would simply send prescriptions to pharmacies electronically, authorities said. 
The informant's medical records were forged to make it seem like the informant's pain was worse than it was, and included statements that the informant never said, Fahy wrote.
In one such visit, the informant's records stated that the informant reported his or her pain as "shooting and constant, heavy, annoying, numbing, severe, stinging, soreness, unbearable, stabbing , throbbing, sharp and nagging," authorities said.
Lague issued a "much higher level of prescriptions for controlled substances than comparable medical professionals do," Fahy wrote.
From January 2016 to January 2017, Lague issued more than 11,000 prescriptions, with the total number of pills prescribed at 1.6 million.
By contrast, two other San Leandro pain-management doctors, selected at random, issued far less prescriptions within a year. One issued 180 prescriptions with a total number of pills at more than 48,000, while the other issued 171 prescriptions with 14,000 total pills.
You can see Henry Lee daily on KTVU. If you have a tip for Henry, send an email to Henry.Lee@foxtv.com or contact him on Twitter