'Critically endangered' right whale spotted near Monterey Bay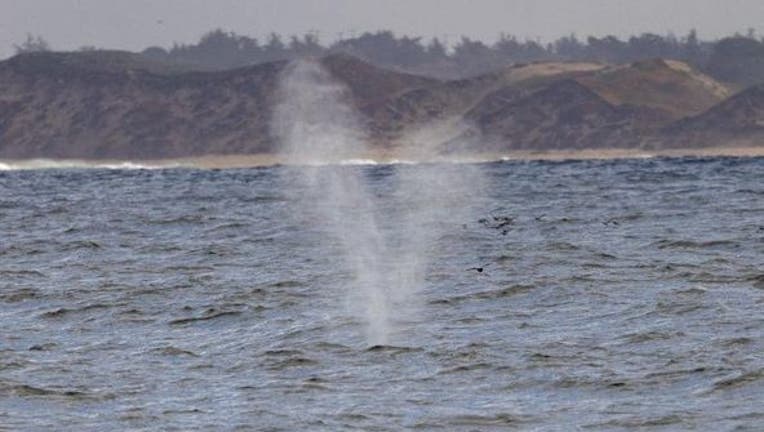 article
MONTEREY, Calif. - A North Pacific right whale was spotted off of the Monterey Bay coast early Sunday, according to Monterey Bay Whale Watch.
The whale was spotted by Capt. Pualani who watched it for around 15 minutes, Whale Watch said. Right whales are "critically endangered," and only 32 are believed to live along the Pacific coast, officials said.
The National Oceanic and Atmospheric Administration says this type of whale is one of the rarest among all whale species and marine mammals.
North Pacific right whales are identified by their V-shaped blow, callosities on the head area, and district pec fins, Monterey Bay Whale Watch officials said.
READ ALSO: 'Fire-breathing demon' dog starting to behave with training, shelter says
NOAA authorities said one major cause of their small population was commercial whaling.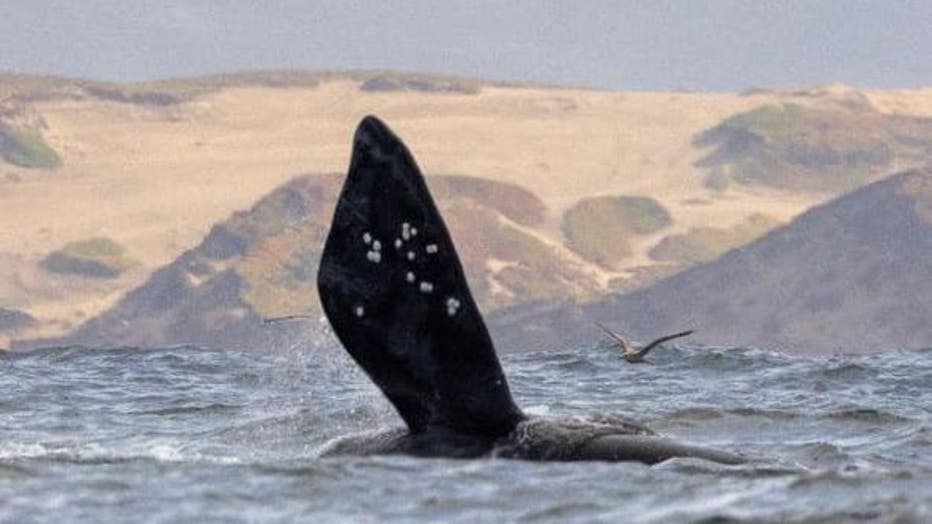 North Pacific right whale
While whaling is no longer a threat, other "human activities" are hazards. Fishing gear, marine debris, collisions with ships, oil and gas development, manmade ocean noises and climate change contribute to the threats to whales, according to NOAA officials.
Right whales have been considered endangered for more than 50 years and have a population of less than 500 worldwide, officials said, though, there are no reliable "estimates of current abundance or trends for right whales."
Boaters are asked not to approach the whale if they see it, and to stay a "safe and respectable distance" away to take photos. 
Anyone who does spot the whale is asked to contact the agency at (831) 375-4658, as they are working with researchers about the sighting.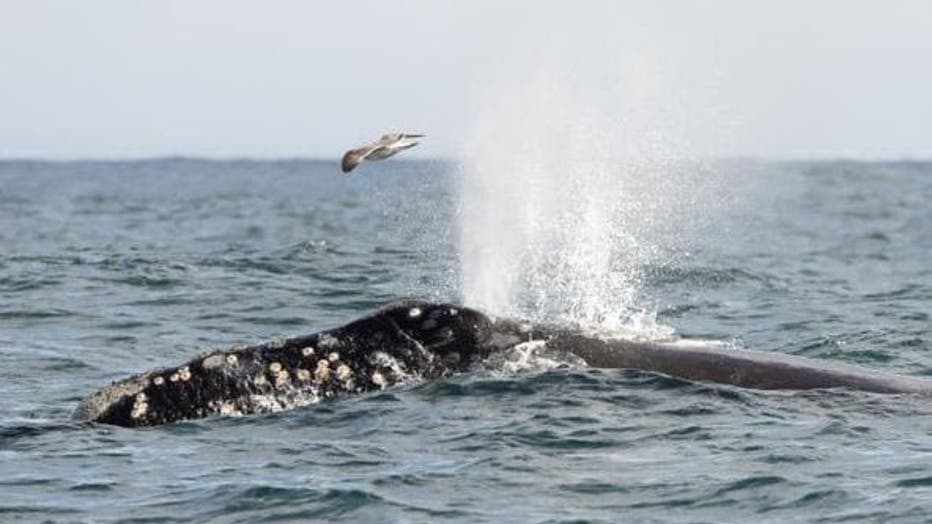 North Pacific Right Whale (Naturalist Dane McDermott)