Fairfield police defend their handling of Amber Alert case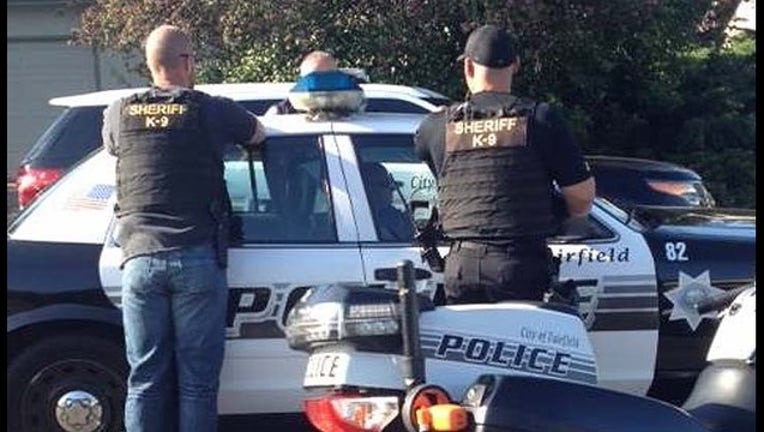 article
FAIRFIELD, Calif. (KTVU and wires) – Fairfield police have released video taken from a camera worn by an officer to defend the department against claims of the parents who say police mishandled the search for their 8-year-old boy.
Paul and Suzanne Guzman son was sleeping the backseat of a car left running in their driveway at 4:45 a.m. Monday when a thief drove off in the vehicle.
The abduction triggered an amber alert, but when officers attempted to enter the family home to search for any trace of the boy, they were denied entry.
A heated verbal exchange ensued and the couple was briefly detained by officers. Fortunately, the boy was found in the abandoned car about three hours later and was not harmed.
To account for every possible scenario, police responding to the report to search the inside of the family's
house on Meadowlark Drive to make sure the 8-year-old wasn't hiding inside, but Suzanne Guzman refused and told police to get a search warrant, police Lt. Rob Lenke said.
"Officers became so concerned they had dispatchers log the fact that we were being denied entry into the home," Lenke said in a statement.
When officers approached the front door, an officer noticed a reddish substance smeared on the carpet that at first appeared to be blood, but the boy's mother told police it was nail polish.
Guzman pushed past officers outside the front door and struggled with them when they tried to move her away from the door, Lenke said.
Both Suzanne and Paul Guzman were eventually detained in handcuffs for interfering with the officers' search of the home, Lenke said. Both were later released and no charges were filed, he said.
"It was the actions of the family during this investigation that caused us concern and ultimately led to their arrest," Lenke said.
Lenke said the investigation of the car theft is continuing. A person of interest remains in custody on charges unrelated to the case.