Family of man killed by Oakland police files lawsuit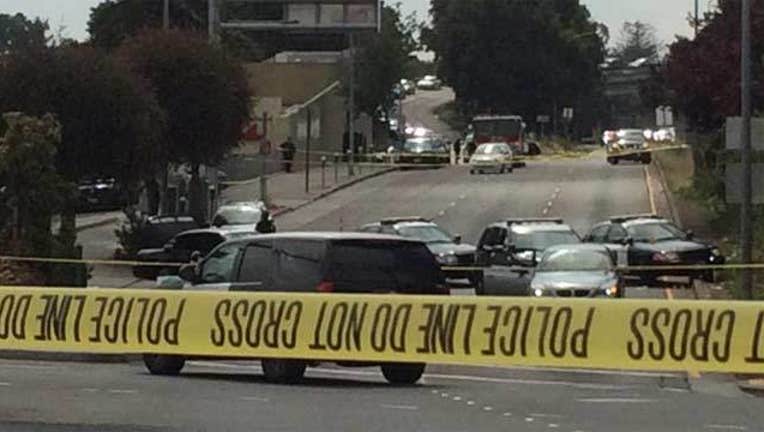 OAKLAND (BCN) - The family of a man shot and killed by Oakland police after he was apparently found unconscious with a gun next to him in his car near Lake Merritt has filed a federal civil rights suit against the city.
The Beverly Hills-based Douglas Hicks law firm filed the complaint in U.S. District Court in San Francisco Friday on behalf of the mother and young daughter of 30-year-old Demouria Hogg of Hayward.
Hogg was shot and killed after police surrounded his car near the Lakeshore Avenue off-ramp from Interstate Highway 580 on June 6.
Oakland firefighters called police to the scene at about 7:30 a.m. after finding Hogg passed out behind the wheel of a parked BMW with a gun allegedly on the passenger seat, according to police.
Police cleared a perimeter around the area that butted up against the nearby Grand Lake Farmers Market as they tried to communicate with Hogg over a loudspeaker, according to police.
Hogg did not respond. Officers fired beanbag rounds at the car but Hogg still did not respond. Eventually they broke out the passenger side window with a metal pipe.
Hogg finally awoke and after a brief confrontation with police was hit with a Taser and shot twice.
Police said they recovered a loaded gun with an illegal extended magazine from the car.
Police have not disclosed what led to the shooting but an attorney for the officer said she saw him reach for the gun on the passenger seat.
The complaint alleges that Hogg posed no threat to the officers to provoke them to both shoot him and use a Taser on him simultaneously just moments after he had woken up.
Court filings do not name the officer and police have refused to release her name for months, declining public records request to do so arguing that revealing her name would endanger her safety.
Her attorney said she had only been with the department for about 18 months.
The suit seeks unspecified damages for unreasonable search and seizure, excessive force, loss of familial relationship and wrongful death.