Family of Oakland man fatally stabbed while he slept steps up efforts to find killer
OAKLAND, Calif. - Family members of a 25-year-old homeless man, who was stabbed multiple times while he slept, have stepped up their efforts in the search for his killer, as they pleaded to the public for help in the case.
Jeffery Chambers, affectionately known to family and friends as "Lil Jeff," was stabbed on July 17 in the 800 block of Peralta Street, not far from Prescott Elementary School. He died about a block away in the 1500 block of Ninth Street.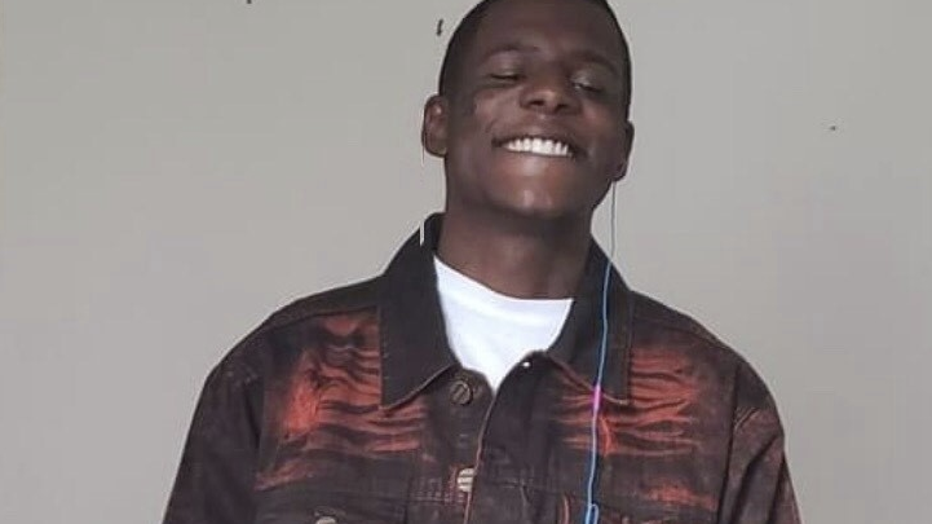 Jeffery Chambers, 25, of Oakland was stabbed to death on July 17, 2020. A $10,000 reward is being offered for information leading to an arrest in the case.
Family members said Chambers was stabbed seven times and then collapsed and died in the street, as he desperately tried to get himself to his mother's home.
They're now circulating flyers, asking anyone who saw anything related to the case to contact police.
SIGN UP FOR THE KTVU NEWSLETTER 
The family said Chambers struggled with schizophrenia. They described him as a kind and funny young man who loved ice cream and video games. "His favorite phrase was 'I love you.' He was a gentle soul," family members wrote on the flyer.
They've posted the flyer around the neighborhood and on social media.
On Facebook, his sister Royalty Chambers asked folks to help spread the word and wrote, "My baby didn't deserve this and it's still not real for me and my family! Love you baby brother."
Following her son's killing, the victim's devastated mother spoke with Oakland Police Strategic Communications Manager Paul Chambers, with a tearful call for help. "I need justice for my son," she cried. "Please, we need to stop killing each other. We need to stop doing this," she sobbed.
A reward of $10,000 is being offered for information leading to an arrest in the case. Anyone with information is asked to call the Police Department's homicide unit at (510) 238-3821.