Fate of California woman who vanished on yoga retreat revealed, family challenges claim
Guatemalan authorities say a California woman who vanished on a yoga retreat last month drowned – but her family says their account doesn't add up.
Prosecutors told "Good Morning America" that Nancy Ng, 29, was traveling with a U.S.-based tour group when she drowned on a kayaking excursion Oct. 19 in Lake Atitlán.
A witness told local officials that they had "advanced deeper into the lake," then Ng told her "she wants to swim and that is when she drowns," according to the outlet. 
Ng's family shared a haunting video of her taken hours before she disappeared sitting in her kayak on the lake and smiling and waving at the camera.
PREVIOUS COVERAGE: California woman disappears during Guatemalan yoga retreat
Nicky Ng, Nancy's sister, tearfully questioned why it took the witness and tour group 24 hours to report the alleged drowning to authorities.
"There are people that witnessed what happened within the group that have not come forward, and we're racking our brains as to why they wouldn't want to come forward and help if nothing nefarious happened," Nicky said.
Local officials said Nancy was last seen about a half-mile from the shore, and they later located her kayak.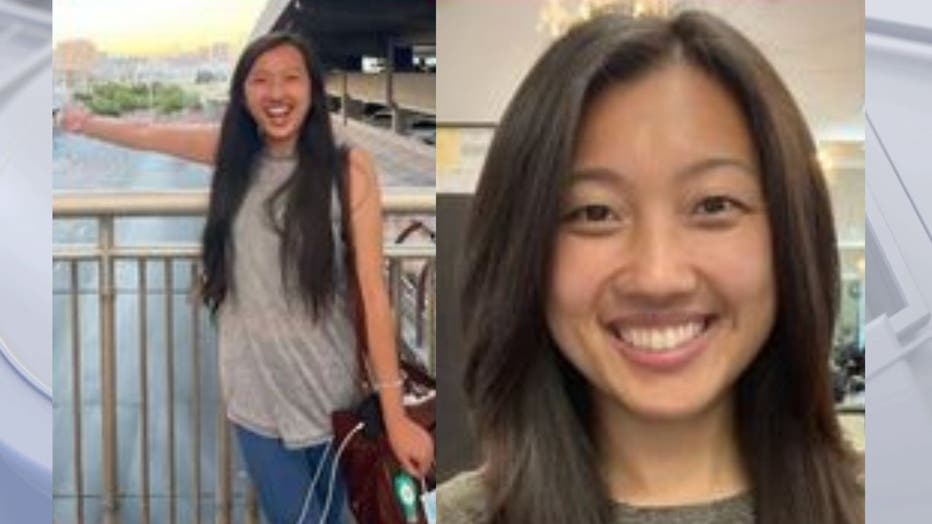 Nancy Ng (PHOTO: City of Alhambra)
Nancy, of Monterey Park, had gone on the same yoga retreat the prior year. The former Cal State LA student, who works with special needs students in the Alhambra School District, left for the trip Oct. 14.
The lake is located in a volcanic crater and is a popular tourist destination. The Ng family hired Chris Sharpe, co-owner of Black Wolf Helicopters, to spearhead the search effort.
"We've searched 99% of the lake – that's with helicopters, drones, boat crews," Sharpe said. The difficult terrain, coupled with uncooperative witnesses, has been a challenge, he added.
He said people who may have been with her the day she disappeared haven't been forthcoming.
Nicky told the network that her father is holding out hope that there's another explanation for Nancy's disappearance.
"My dad, I know this sounds terrible, but he keeps his phone next to him at night because he's hoping for a ransom call, you know, something that will prove that Nancy might still be alive and that she's out there, that she's waiting for us to find her," Nicky told the interviewer.
The FBI is assisting the Guatemalan government with resources in its investigation, according to the family.