Father of victim seeks answers in dismembered body case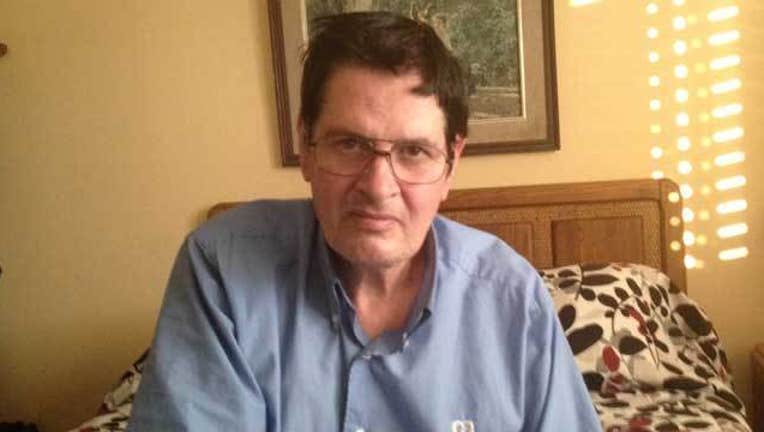 article
SAN FRANCISCO (KTVU) - A North Bay man has learned the unthinkable. That the body found in a suitcase in San Francisco was indeed the body of his son.
Ali Shahwan is a humble man who wants no attention because of the case. But he does want something. He wants answers.
The San Francisco Medical Examiner confirmed on Wednesday that the body was that of Shahwan's son, Omar. "My life is over. I lost my life. He is the world to me. He's my only son (and only child). He has been depressed lately, taking medication."
Shahwan had met his son's former roommate and the prime suspect in Omar's death, Mark Andrus. "He's supposed to be his friend. I didn't like him. The man doesn't look to me that he's decent. That's probably why he killed my son. Because my son wanted to get away from him."
Andrus was arrested in the case but then released from custody because prosecutors said they didn't have enough evidence to charge him with Omar Shahwan's murder. That's despite the fact that there is security video that shows him at the scene where the suitcase was dumped.
"The most hurting thing was the district attorney let him go. This hurts. I don't think this was the America that I used to know 40 years ago. I was disturbed, sad. It hurts me with all of what we have seen. What more evidence do you need," asked a frustrated Ali Shahwan.
Within days of his release, Andrus died of an unknown cause. Because of the way the case progressed, Shahwan is writing letters to the San Francisco District Attorney "... to find out the reason for releasing this criminal. Insufficient evidence, it doesn't make sense. They caught him red-handed. They weakened the case instead of making it stronger by releasing him."
The DA's office says with Andrus' death, there will be no prosecution, but that the investigation continues. Police are trying to find the crime scene and Shahwan's still missing body parts.
Meanwhile, the Medical Examiner continues to search for his cause of death.