Feb. 15 government shutdown not likely, says congressman at Cupertino town hall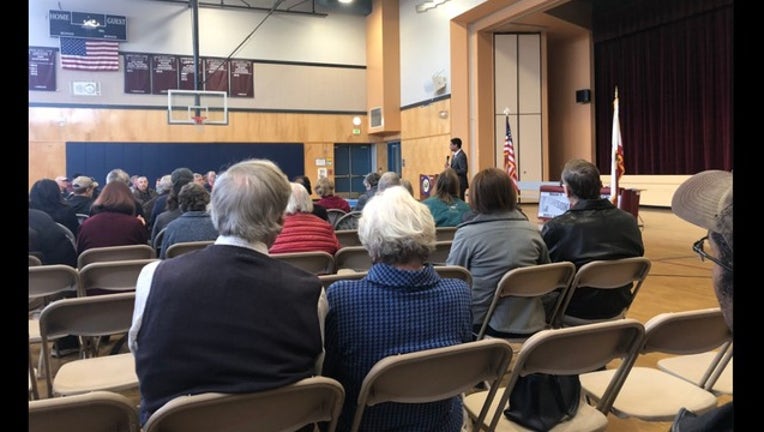 article
CUPERTINO, Calif. (KTVU) - Bay Area congressman Ro Khanna held a town hall meeting in Cupertino Saturday, and fielded questions about the possibility of another government shutdown in three weeks.  
Congressman Khanna predicted there wouldn't be another shutdown because he thinks President Trump has no incentive to re-inflict wounds on 800,000 federal workers who went more than a month without a paycheck.
"I do fear that he may invoke a national emergency and that would really trigger a crisis," Khanna said.  "The courts would have to hold that unconstitutional."
Read more: Trump submits to pressure, agrees to reopen government for 3 weeks without money for his border wall
February 15th is the deadline for Congress to pass another continuing resolution to fund the government.  If a deal on border security is not reached, President Trump has threatened another shutdown or an emergency declaration to build his wall along the Southern border.
Federal workers who went more than a month without pay are expecting their paychecks sometime next week.  This weekend in Mountain View, employees at NASA Ames affected by the shutdown received groceries from Second Harvest Food Bank. 
Khanna said he supports legislation that would prevent government shutdowns from happening when there's a political impasse.
"This is a totally irresponsible way of governing whether you're a democrat or republican, no one should shut down government for political reasons," Khanna said.