Federal officials investigate recent fires at black churches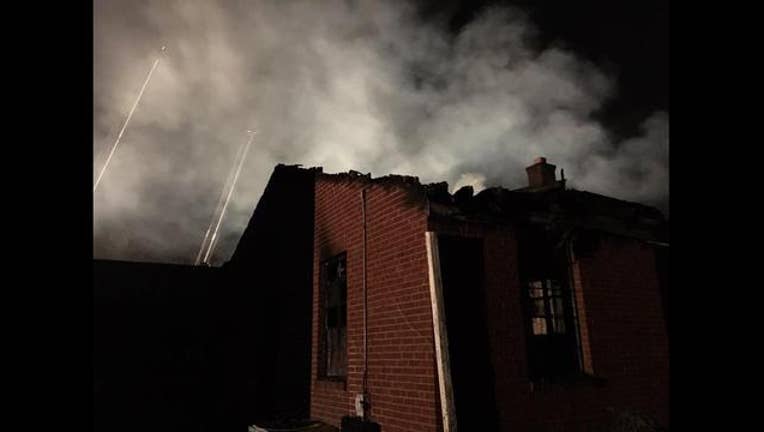 COLUMBIA, S.C. (AP) — Federal authorities say they are investigating recent fires at predominantly black churches, though the blazes do not appear to be related.
A federal law enforcement official speaking on condition of anonymity said a Friday fire at a church in South Carolina does not appear to have been intentionally set. The official had direct knowledge of the investigations but spoke on condition of anonymity Monday because the official was not authorized to discuss them publicly.
The official said another fire Wednesday at a Charlotte, North Carolina, church appeared to be set by vandals, and investigators have found no graffiti or other evidence that it was racially motivated.
In Georgia, FBI Special Agent in Charge Britt Johnson said Monday that authorities are also looking into whether a June 23 fire could be a hate crime, which is common practice for fires at houses of worship.
"Opening a preliminary inquiry doesn't suggest that a hate crime has occurred, but rather ensures that it is getting additional scrutiny for hate crime potential," Johnson said in a statement.
Another fire was reported at the College Hill Seventh Day Adventist church in Knoxville, Tennessee, a predominantly black congregation. Knoxville Police spokesman Darrell DeBusk had said previously that the fire was not being investigated as a hate crime. Authorities have said bales of hay outside the church were set on fire, and a church van was damaged in the blaze.
Federal investigators are tracking the Knoxville blaze and several others in an arson database to determine whether there are any trends or similarities, but none of the fires appear to be related, said Michael Knight, a special agent with the Bureau of Alcohol Tobacco, Firearms and Explosives in Tennessee.
In Elyria, Ohio, arson has been ruled out in the burning of the College Heights Baptist Church, fire Chief Richard Benton told The Chronicle Telegram newspaper.