Fellow officers mourn shooting death of San Jose officer Michael Johnson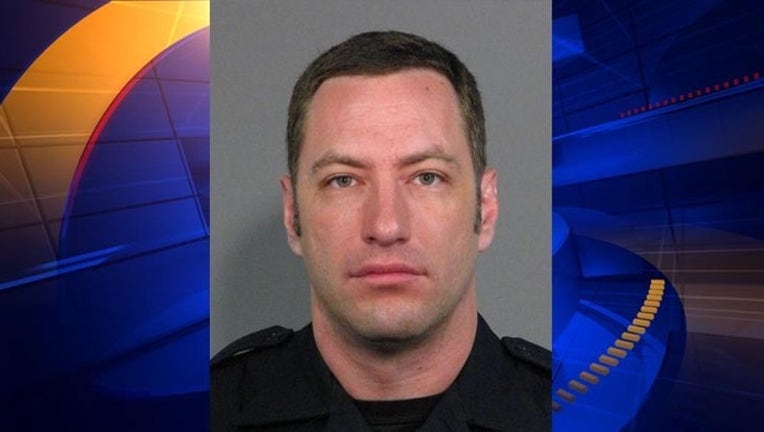 article
SAN JOSE, Calif. (KTVU) - He's being remembered as a husband and a son and to the City of San Jose - a hero.
All day, the community and fellow officers have been paying their respects to fallen officer Michael Johnson leaving flowers outside the San Jose Police Department. He was 38 years old.
The department hasn't lost an officer in the line of duty since 2001.
"We are a tight knit family here in San Jose," said San Jose Police Officers Association President Paul Kelly. "The loss of any brother or sister is a punch to the stomach and that's what this is."
The field training officer, who grew up in San Jose, was shot and killed at the hands of Scott Dunham who police describe as mentally unstable and suicidal.
At the police officer's association building there's a wall honoring 11 officers that were killed in the line of duty. Johnson will be added to the wall.
He came from the same academy class as Jeffrey Fontana who was killed in 2001.
"We are human too," said fellow San Jose Police Officer Saul Duran. "I think some people think some officers don't cry but we cry."
Duran worked alongside Johnson in the same area where Johnson was killed; and was his friend.
He said Johnson loved his community and loved being a police officer. He said it was in his blood and for that, Duran looked up to him.
"He's the type of officer you want on your team. Maybe he's a little dorky and funny but you know when he got there he'd take care of you, and you're most certain going to get home at the end of the night," said Duran.
Duran said he knows it could have been any officer.
This tragedy is serving as a reminder of the risk officers take every day.
The police department received visits from every police chief in Santa Clara County and complete strangers who thanked them for their service.
"These guys go out every day," said James Mulder of San Jose. "They don't have an option of coming back sometimes and this really hits home."
"He's with God right now and he's looking down on us," said Duran. "I know he's up there because he's a good man. He did the right thing."
In a statement, Johnson's family said "We are deeply saddened by his loss and cannot express in writing how deep a hole in our hearts we are left with by his passing. We love you Mike our husband, son, brother, uncle and hero. Rest in peace."
The San Jose Police Officers Association is accepting donations to help the family with funeral arrangements.