Ferrari stolen from San Rafael dealership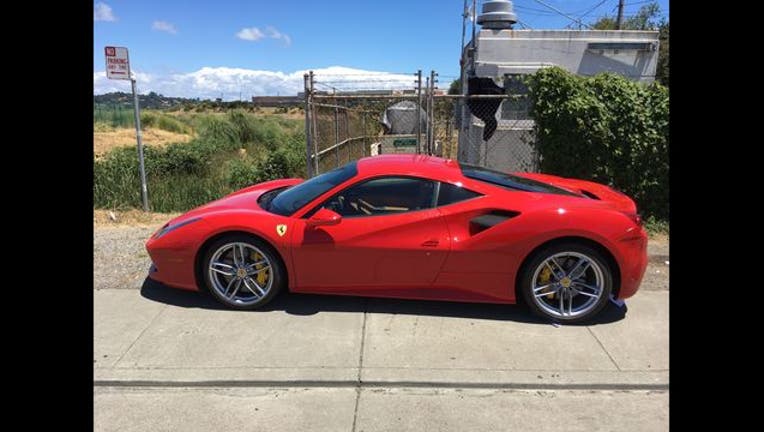 article
SAN RAFAEL, Calif. - San Rafael police arrested a Georgia man Sunday on suspicion of stealing a Ferrari from a local dealership.
Police responded to a report of a suspicious man associated with a 2016 Ferrari 488 GTB at Francisco Boulevard East at Shoreline Parkway. The man was asking for gas money, acting strangely and appeared to be pouring gas on the Ferrari, police Sgt. Lisa Holton said.
Responding officers contacted Rocky Jimenez, 36, of Georgia, who claimed he owned the vehicle, Holton said. Jimenez said the Ferrari had been in the shop for service for two years and he recently picked it up.
Jimenez told the officers he had ownership papers in his backpack and allowed the officers to search it. The officers found a key to the Ferrari and a key to an additional Ferrari but no ownership papers, according
to Holton.
The skeptical officers called a representative from a Ferrari dealership who arrived and confirmed the vehicle worth $245,000 had been stolen from the San Rafael service center, Holton said.
Jimenez was arrested on suspicion of vehicle theft, possession of stolen property and possession of a controlled substance. Officers also found property that had been stolen from a commercial burglary two days earlier, Holt said.