Fire at Indian Consulate in San Francisco suspected act of vandalism, arson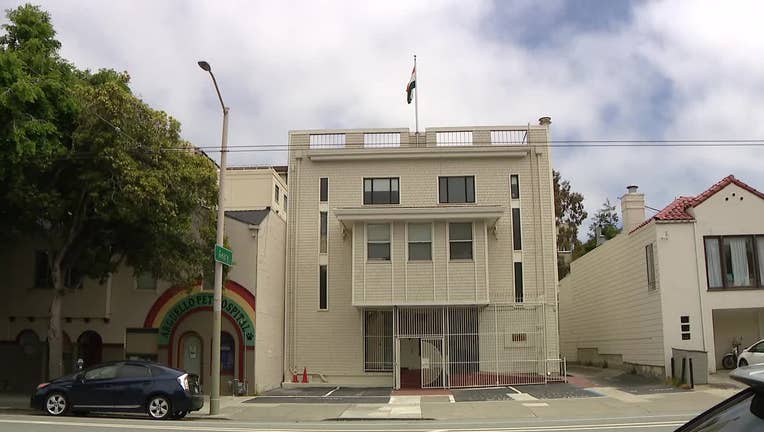 article
SAN FRANCISCO - The U.S. State Department has denounced an alleged act of vandalism and arson at the Indian Consulate in San Francisco.
Early Sunday morning, San Francisco firefighters responded to a fire at the consulate, located in the 500 block of Arguello Boulevard, and quickly extinguished the fire.
Authorities suspect that the fire may have been an act of arson. No one was injured. 
Matthew Miller, a spokesperson for the State Department, tweeted Monday, "The U.S. strongly condemns the reported vandalism and attempted arson against the Indian Consulate in San Francisco on Saturday. Vandalism or violence against diplomatic facilities or foreign diplomats in the U.S. is a criminal offense."
Lieutenant Jonathan Baxter with San Francisco Fire Department said units responded to a "smoldering debris fire" at the front-door of the consulate. Baxter said there was an additional smoldering debris fire on the nearby sidewalk. He said the fire was put out by an extinguisher. The front door and entryway to the building were damaged as a result of the fire. The fire is under investigation. 
Baxter said authorities have been made aware of a video circulating on social media related to this case. Officials said they could not confirm the credibility of the video. 
No arrests have been made in the case.
The consulate made headlines earlier this year when San Francisco Police Department said Sikh protesters damaged the building and injured workers at the consulate in an attack. 
The Indian Consulate of San Francisco.