Firefighters rescue trapped fawn in Pleasanton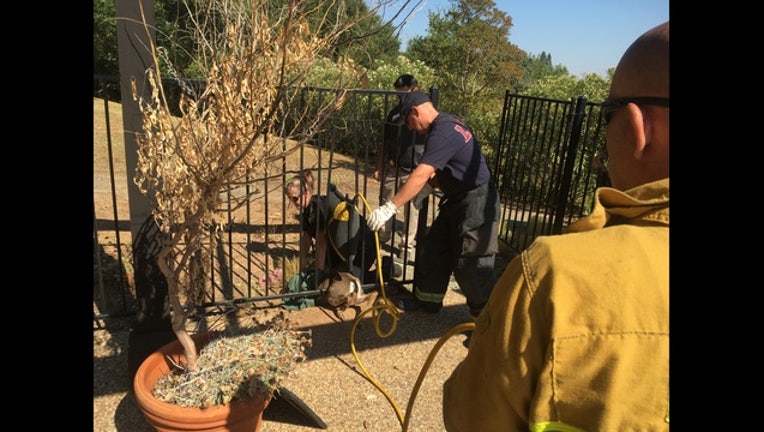 article
PLEASANTON, Calif. (BCN) - Firefighters in Pleasanton on Friday were able to help release a fawn that had gotten trapped in an iron fence.
Firefighters with the Livermore-Pleasanton Fire Department responded Friday at 9:52 a.m. to Twelve Oaks Drive on a report the fawn had been trapped in the fence for at least four hours.
Firefighters and Pleasanton police officers used air bags primarily used for heavy lifting during rescue operations to spread the fence bars far enough apart to free the fawn.
After about five minutes, crews were able to free the fawn.
The animal ran off after being freed.
Witnesses reported the fawn's mother was seen earlier standing by the trapped fawn.