Flaring at the Chevron refinery in Richmond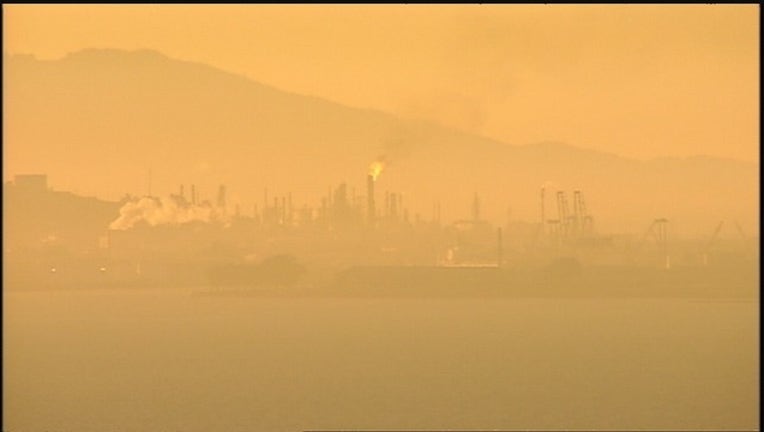 RICHMOND, Calif. (KTVU) - A Chevron refinery shift leader confirmed the Richmond facility experienced a flaring incident Wednesday evening starting at around 7:30 p.m.  
A level 1 community warning notification was issued, but officials said the flaring was significantly reduced as of 8 p.m. As of 9:22 p.m., the flaring had stopped after employees addressed the cause. 
The cause is under investigation. Chevron issued a statement that said the flaring was due to an "upset at a process unit" and that flaring is "an important part of keeping the refinery running safely." 
"Level 1 is one of the lowest on the [community warning notification] scale," the statement continued. 
Chevron claims the flaring did not pose any environmental or health risk to the community. 
They also provided a link to Richmond Community Air Monitoring Program for real-time air-quality data. 
KTVU's Emeryville roofcam captured some of the hazy scene at around dusk. 
Bay City News contributed to this story.