Flooding expected to worsen along swollen Russian River in Guerneville
GUERNEVILLE, Calif. - The already swollen Russian River could flood over very soon. 
The projections from the California Nevada River Forecast Center are that the Sonoma County river could reach its flood stage – 32 feet – by Thursday evening and 40 feet by Sunday, causing even more serious flooding. 
With more rain on the way, the situation will only get more dire, officials warn. 
The storm is the latest of three atmospheric river storms in the last week to reach the drought-stricken state. 
California Gov. Gavin Newsom declared a state of emergency to allow for a quick response and to aid in cleanup from another powerful storm that hit just days earlier.
Residents of this area are used to rain – and a lot of it.
"This is something that we deal with in the river area in Guerneville, so we are all prepared for it," said Karen Hancock with the Sonoma County Fire District. "We train really hard for it." 
And they're often asked to leave when the waters rise. 
On Wednesday, Sonoma County authorities issued an evacuation warning for a string of towns along the Russian River. 
 "We're asking everyone to please heed the warning," Hancock said. "It's messy out there right now and if you can leave early, please leave early."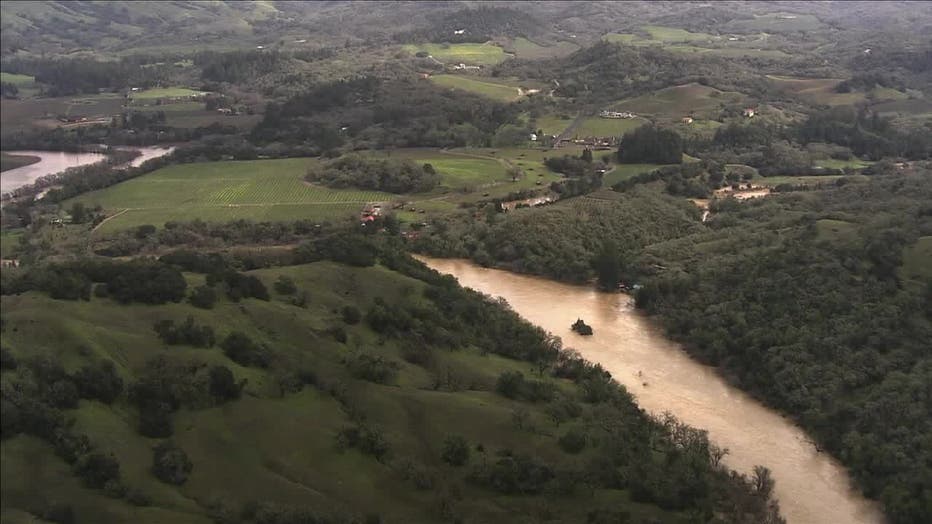 An aerial view of the Russian River in Guerneville. 
 "Thirty-three isn't too big of a concern. It's only like one or two roads go out, but peoples' places, like trailer parks, start flooding after that," said longtime resident Steve Palka.
In major significant rain events, weakened trees along soggy banks often fall into the rushing water. Water rescues become even more dangerous. 
"There's all kinds of debris flowing down the river…trees, trash cans, basketball hoops…a lot of that stuff is dangerous for rescuers, and people. We get caught in it, so you have to look out for that," said Kentfield Battalion Chief Dave Glenn.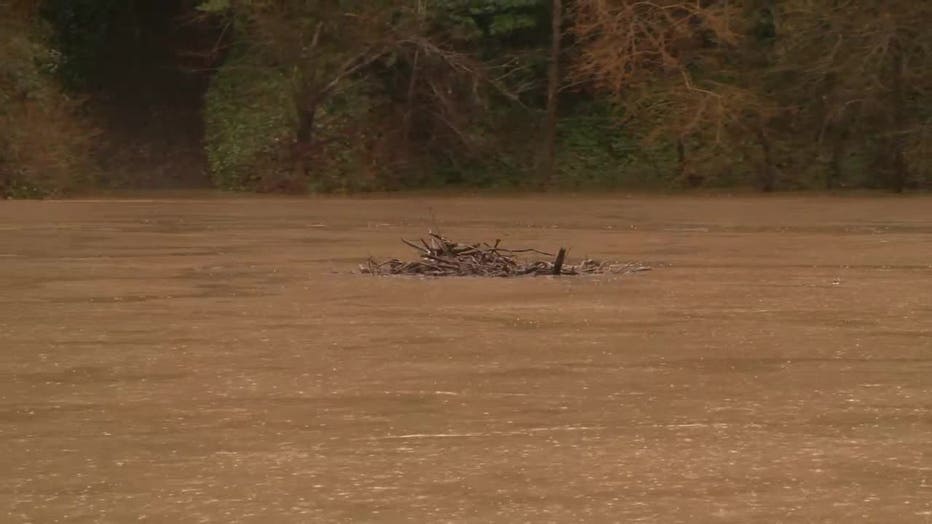 The Russian River could surpass flood stage by Jan. 5, 2023.